Severe! A Woman in South Tangerang is Raped After Waking Up Then Terrorized From Instagram
Citra
Sunday, Aug 09, 2020 | 10:42 am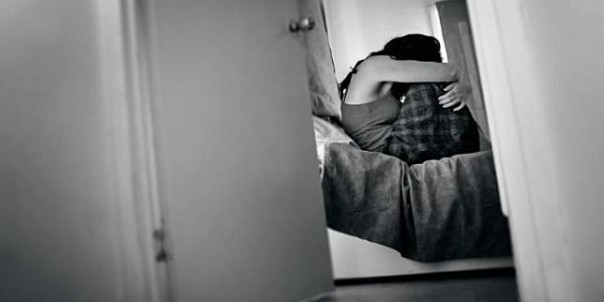 Illustration
News24xx.com - While viral on social media, a case of rape experienced by a woman with the initials AF in the Bintaro area, South Tangerang.
This case became a public conversation after the victim shared his story through his Instagram account some time ago. In the story he shared, AF revealed that the dark incident happened on August 13, 2019.
At that time, AF, who was still asleep at 9:00 a.m., was abandoned by his working parents. Around 09.30 WIB, someone seemed to be trying to wake up AF.
Read more: Chronology of Robbery Selling Money of IDR 170 Million in a Small Shop in Ciracas; 1.5-Year-Old Girl Had Been Become a Hostage


After waking up, AF admitted that he was shocked when he saw a glimpse of a shadow coming out of his room.
AF was followed by the image until he finally entered the locker room. It was there that AF was absurdly surprised because there was someone he had never met before.
The man suspected of having the initials RI immediately hit AF's head with a blunt object until his head was bleeding and unconscious. AF recalled that the perpetrator had held a knife and threatened not to scream.
At that moment, the perpetrator took his lust to AF.
After the perpetrator finished with his evil actions, the perpetrator fled and brought AF's cell phone. AF was also asked not to go anywhere when the perpetrator left.
Read more: Rebuked by Mother For Never Going Out at Night, This Student Stabbed His Mother
Not long ago, AF ran for help.
On the same day, when AF went to the hospital, it turned out that the perpetrator contacted AF through a private message on Instagram. Initially, the perpetrator apologized to AF for his corrupt behavior. However, over time the perpetrators even terrorized AF.
AF also uploaded a screenshot of the conversation via his Instagram account.
Responding to the incident experienced by AF, South Tangerang Police Chief AKBP Imam Setiawan said that currently his party was handling the case.
---
---