Chronology of Robbery Selling Money of IDR 170 Million in a Small Shop in Ciracas; 1.5-Year-Old Girl Had Been Become a Hostage
Citra
Sunday, Aug 09, 2020 | 08:33 am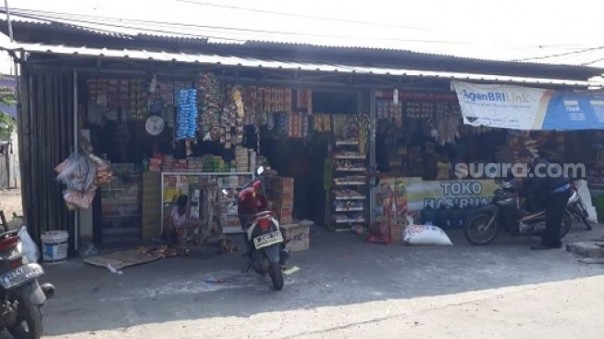 Grocery stalls in the Rambutan Village area, Ciracas Subdistrict, East Jakarta, were robbed.
News24xx.com - Robbers who raided IDR 170 million and jewelry at home as well as food stalls in Rambutan Village, Ciracas District, East Jakarta, Tuesday (4 August 2020) had been a hostage and threatened to kill 1.5-year-old toddlers.
Haryanti (34), the owner of the stall tells that the robbery occurred at around 3:30 am. At that time she and her six children who were fast asleep suddenly woke up because they heard the door of her house being smashed.
Unexpectedly, it turned out that a group of robbers had entered the house and stall. Robbers who entered the house amounted to 4 people by carrying two pistols, one machete and a kitchen knife.
Read more: Severe! A Woman in South Tangerang is Raped After Waking Up Then Terrorized From Instagram


According to Haryanti, one of the robbers then immediately pointed her gun at her.
"Then I kept quiet, one of the robbers went into my room and carried my child to a hostage. Using a machete directed at my son's neck, he said 'where is the treasure if this is not my child I kill, I kill," said Haryanti when encountered Suara.com at his residence, Jalan Pole, Ciracas, East Jakarta, Wednesday (5 August 2020).
Seeing that, Haryanti then thought that fighting was not an option. He was only resigned to give up the bandits to steal her belongings.
"So I said if you want to take what you want, just take it, sir, what's important, don't do anything for my child," she said.
"Yes, I was asked where all the gold was, I said I didn't have gold, sir. But all the cabinets that had been searched were ransacked and he unpacked."
Read more: Rebuked by Mother For Never Going Out at Night, This Student Stabbed His Mother
Actually, Haryanti's 15-year-old son wanted to fight because he saw his mother held by a gun and her little brother held hostage. However, Haryanti forbade.
After the incident, Haryati and his family immediately reported the incident to the Ciracas Police Station. So far, the police are still conducting investigations related to cases of family confinement carried out by robbers.
---
---