Severe! The Story of One of the World's Most Terrible Psychopaths
Citra
Sunday, Aug 09, 2020 | 04:54 am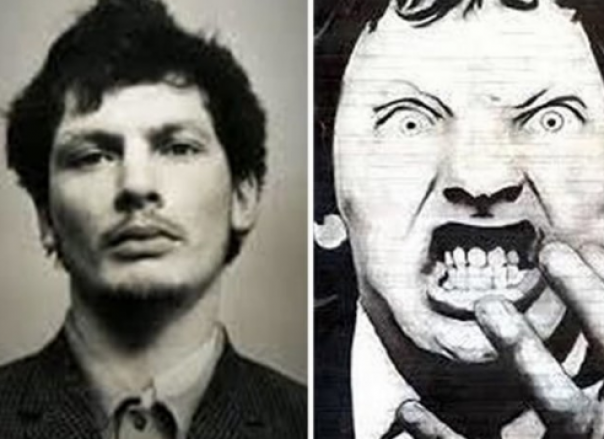 Patrick Mackay
News24xx.com - Patrick Mackay is a serial killer who admits to murdering eleven people in England in the mid-1970s. He is described as a violent psychopath. British psychiatrist Leonard Carr predicted Mackay as a teenager that one day Mackay will become a cold-blooded killer.
During his childhood, Mackay was often the victim of his abusive father and an alcoholic. When Mackay was ten years old, his father, Harold, died of complications from alcohol and a weak heart. Mackay himself cannot accept his loss and tells people that his father is still alive and keeps his father's picture with others.
Read more: Severe! A Woman in South Tangerang is Raped After Waking Up Then Terrorized From Instagram


As a teenager, he suffered from extreme rage and rage, engaged in cruelty and burning of animals, bullied young people, stole in old women's homes, and people on the streets. In fact, he tried to kill his mother and aunt.

He also attempted to kill a younger boy, and later said he would be successful if he was not arrested, and attempted to burn down a Catholic church. Due to incidents like that, he spent his teenage years in and out of mental homes and institutions. At the age of 15, he was diagnosed as a psychopath by the psychiatrist, Dr. Leonard Carr. Carr predicts Mackay will grow up to be a 'cold killer and psychopath'.
Patrick David Mackay, the Psychopath Who Witnessed His Victim Dying to Death (2)
Read more: Chronology of Robbery Selling Money of IDR 170 Million in a Small Shop in Ciracas; 1.5-Year-Old Girl Had Been Become a Hostage
As an adult, he became interested in the ideas of Nazism. Apart from that, he also started using drugs. In 1973, he met and befriended a Pastor named Anthony Crean. However, he once stole a £ 30 of Crean check. Mackay is arrested by the police and their friendship is damaged. After being detained, he moved to London. While in London, he once drowned a tramp in the Themas River.
On March 21, 1975, then 22 years old, Mackay used an ax to kill Pastor Crean, hacked off the victim's skull, and watched him bleed to death. After killing, he was immediately arrested and became a suspect. In addition, the police interrogated Crean and admitted to having killed 12 victims in a span of two years.
Mackay was charged with five murders, but two counts were dropped due to a lack of evidence. In November 1975 he was convicted and sentenced to life in prison. He is reportedly among the 50 or so prisoners in Britain who are given life sentences and will likely never be released from prison.
---
---