Dor! This Man's Intestine Explodes After Eating A Bowl Of Dumpling Soup
Citra
Sunday, Aug 09, 2020 | 09:34 am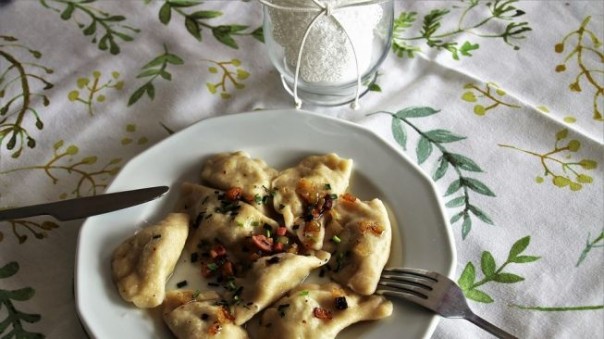 Illustration
News24xx.com - A man from Huai'an City, Jiangsu Province, East China almost died after hearing the sound of an explosion in his stomach after enjoying a bowl of delicious dumpling soup.
According to the Daily Mail on Sunday (02 August 2020) the intestine of the man known as Wang broke after dinner.
He told local reporters that he felt extreme stomach pain and uncontrolled sweating afterwards. He was immediately rushed to the hospital by his family.
Read more: Can't Eat Meat? Here Are 10 Sources of Vegetable Protein That Can Be Good For You To Take


According to the doctor's examination, Ms. Wang suffered from intestinal obstruction for more than a year before the incident. Ms. Wang's intestinal blockage also caused her transverse intestine to have a hole around 1.2 inches.
During a medical examination, doctors from Huai'an Traditional Chinese Medicine Hospital found the man's abdominal cavity was full of excrement.
Read more: After the Feast of Meat, Cholesterol Rise? These 8 Foods That Can Lower Cholesterol
A surveillance doctor named Sun Jian told reporters that medical personnel had to suck nearly 3,000 milliliters of dirt and fluid from Wang's stomach and clean it with 23,000 milliliters of water.
After conducting a series of medical treatments, Wang is now reportedly in a stable condition. Summarizing Blackdoctor.org, there are several foods and drinks that cause intestinal obstruction.
---
---