An old beautiful chateau in French is sold with very cheap price, are you interested ?
Werin Hutasoit
Friday, May 25, 2018 | 10:29 am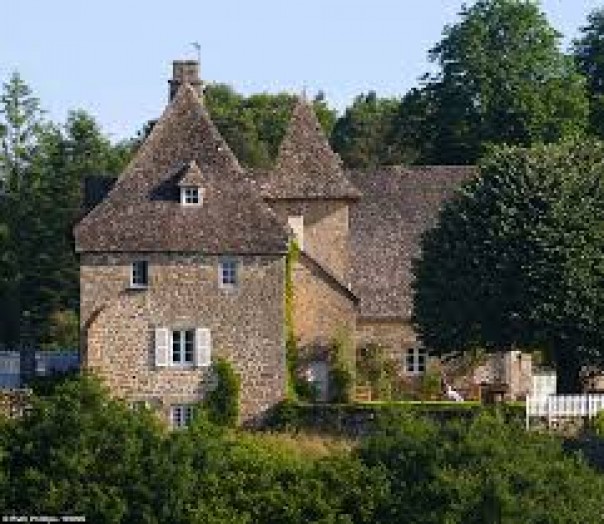 Chateau de Cautine
News24xx.com - Chateau de Cautine, an old chateau in France, which in market could cost 1,7 million Euro or more than 28 billion Rupiah, is actually sold only 11 Euro or IDR 182 thousand.

The castle belonged to an English philanthropist named Ruth Philips and it was built in 17th century.

The owner planned to sell Chateau de Cautine in order to gain fund for charity. However, he did not give it just to anyone. He made some sort of online contest and invited anyone who would like to join.

The first and foremost requirement for the participants is that they have to be English, Scottish or Welsh. Then, they have to be able to translate two French sentences accurately: "les carottes sont cuites" and "ca ne casse as trois pattes a un canard."

To become a participant, people have to buy online ticket on www.winafrenchchateau.co.uk. There is only 500.000 tickets that are offered.

Ruth plans to build a cheap environmental-friendly house from the fund she collected. 5 percent of the income she gets from the ticket sell will be donated to St. Petroc's Society, a charity organization for homeless people in Cornwall, England.
The rest will be donated to a community that Ruth organizes, The Eco Village Development Company, which focused on building cheap houses with low operational cost.

"Cheap house is one of my interests, because for me everyone has a right to have a home," Ruth said.

The chateau had been renovated and is located in East Dordogne. There are a lot of antiques, interesting furniture, and even open fireplace. The chateau also has swimming pool, large dining room, an elegant living room and a kitchen that can contain 20 people.

Other than getting this chateau, the participants can also win interesting offer, which is free operational cost for a year. If the number of the participant is less than 350.000, then the offer will be changed into cash money.

The current owner earns around 45.000 Euro or around IDR 746 million just from renting the chateau as a tourist destination.
News24xx.com/dev/army
---
---