Erick Thohir announced the new stimulus package which will inject a financial boost to employees of private companies
Devi
Friday, Aug 07, 2020 | 05:06 pm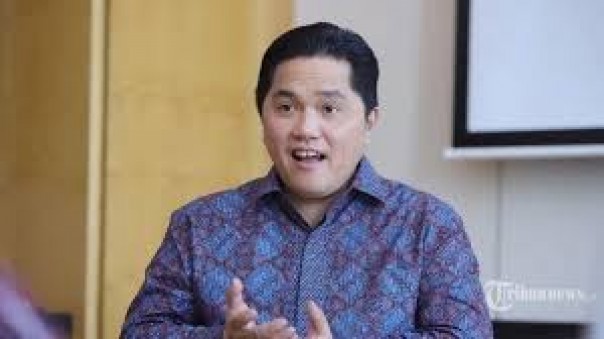 Erick Thohir announced the new stimulus package which will inject a financial boost to employees of private companies
News24xx.com - Minister of State-Owned Enterprises Erick Thohir, who also heads the National Economic Recovery Committee, announced the new stimulus package which will inject a financial boost to employees of private companies who earn less than IDR5 million (US$342.82) per month starting from September until the end of the year.
"They will receive IDR600,000 in aid per month for four months. The aid will be directly wired to every workers' accounts once every two months to avoid misappropriation.," Erick said in a written statement.
Read more: Severe! Because of Corona, OPEC Oil Organization is Threatened to be Disbanded


In total, the stimulus package will be given to 13.8 million eligible workers who are registered with the Workers Social Security Agency (BPJS Ketenagakerjaan).
Nationally, the average monthly wage in Indonesia, according to 2019 data from the Indonesian Statistics Agency (BPS), is IDR2.83 million. College graduates, meanwhile, earn an average of IDR4.59 million per month.
The government hopes the stimulus package will boost spending and revive Indonesia's ailing economy, which contracted for the first time since the aftermath of the Asian Financial Crisis more than 20 years ago.
BPS yesterday announced that Indonesia's GDP contracted 5.32 percent in the second quarter of 2020 — much deeper than the government's estimate of 4.3 percent — amid the pandemic, putting Indonesia on course towards a recession.
---
---