Indonesia's tourism industry to hinge on Bali's revival amid the COVID-19 pandemic
Devi
Tuesday, Jul 28, 2020 | 04:07 pm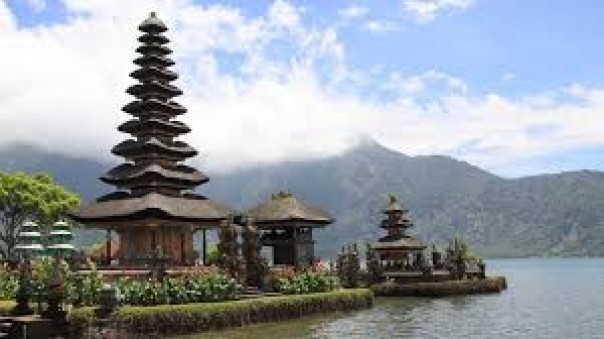 Indonesia's tourism industry to hinge on Bali's revival amid the COVID-19 pandemic
News24xx.com - Indonesia's tourism industry appears to hinge on Bali's revival amid the COVID-19 pandemic. Because the tourist destination Bali, meanwhile, is said to contribute more than half to the national tourism industry, as reported by state news agency Antara.
According to the World Travel & Tourism Council (WTTC), tourism last year contributed around 5.7 percent to Indonesia's national economy and about 9.7 percent of total employment.

Read more: Erick Thohir announced the new stimulus package which will inject a financial boost to employees of private companies




The province's economy is among the hardest hit in Indonesia as a result of the pandemic.
Suharso said that Indonesia expects to see a significant decrease – between 12 and 16 million – of foreign visitors this year. In comparison, Indonesia welcomed about 16.1 million foreign visitors in 2019.
Coronavirus cases in Indonesia have not shown any signs of slowing down to warrant travel safety, and the country yesterday surpassed the 100,000 case mark.
Bali, meanwhile, has seen the number of cases more than doubled since July 1, with 3,219 cases reported as of yesterday.
Despite the public health reality, Bali is set to reopen for domestic tourists this coming Friday, with plans already set to welcome foreign tourists starting on Sept. 11.
Read more: Severe! Because of Corona, OPEC Oil Organization is Threatened to be Disbanded
Suharso also added that Bali has a lead in tourism recovery because of its existing infrastructures and local customs, such as pecalang (traditional Balinese security forces), which could help to minimize local transmissions.
Minister of Maritime Affairs and Investment, Luhut Binsar Pandjaitan, is reportedly scheduled to attend a reopening ceremony for Bali this week, highlighting that reopening tourism will help quickly pull people back to the workforce.
---
---