76 Sabu Packages Found
Monica
Thursday, Jul 23, 2020 | 11:04 am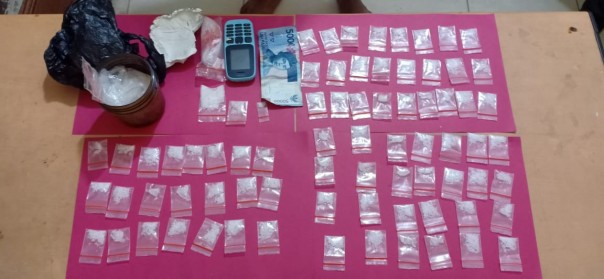 Evidence
News24xx.com - The Operational Team of the Narcotics Police Detective Unit in the Pelalawan resort, arrested a dealer (MY) in Bagan Limau Village, Ukui District, Pelalawan Regency. A total of 76 packages are suspected to be methamphetamine weighing 61.76 grams and mobile phones as well as a number of other items of evidence on Monday July, 20 2020 yesterday night.
Read more: The Waste Abundant into the Kerumutan River


Evidence was found after being searched in a blender lid wrapped in a black plastic bag containing methamphetamine in the kitchen of the perpetrator's house.
Read more: Organizing Social Communication in Mulia Subur Village
"Then the perpetrators and evidence are secured to the Pelalawan Regional Police for further examination. The results of the interrogation of the suspect's role as a dealer or dealer," said Iptu Edy.
---
---