Back Again Happens! The Face of a Young Woman in Bogor Terrorized by a Motorcycle Driver, Her Face Flushed with Sperm
Citra
Tuesday, Jul 07, 2020 | 06:18 am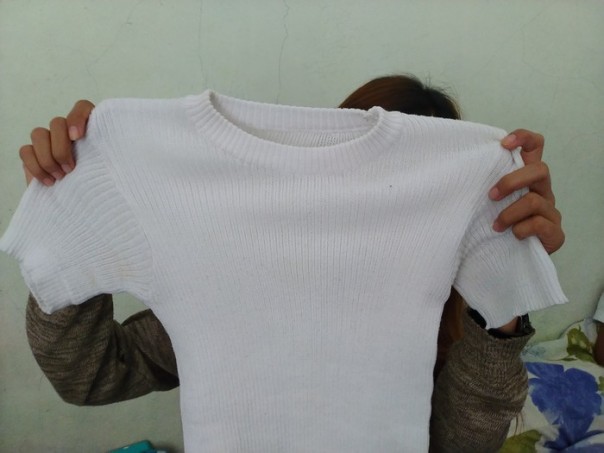 Clothing of Victims of Abuse in Gunungputri, Bogor
News24xx.com - A woman in Gunungputri, Bogor regency claimed to be doused with fluid suspected of being sperm. The victim claimed to be doused with the liquid while riding a motorcycle.
The issue of the alleged terror of liquid sperm is widely spread and reported by media based in Bogor. detikcom also attempted to conduct a search by confirming directly to one of the victims with the initial R. When asked if the liquid was indeed sperm or not, R did not confirm or refute.
However, R said that the liquid sprayed on his face was smelly and slimy.
Read more: Severe! A Woman in South Tangerang is Raped After Waking Up Then Terrorized From Instagram


R revealed that this sperm watering allegedly occurred on Jalan Sanding I, Bojong Nangka, Sunday (5 July) around 09.30 pm. During the incident, he and his friend, S (19), want to go home to boarding with a motorcycle.
"Yeah, after I went home to play. Then I passed each other, yes. There was a guy, himself, brought a motorbike. The motorbike (brand) was big, I guess Vario. the water) is white, "he said.
"Then just cling to it (the perpetrator's motor) to us. Keep on coming straight, immediately flush to the face of (me) like that directly. Like accidentally (watering sperm suspected liquid)," he said.
---
---