Thaddeus Sran, a 2-year-old boy who was reported missing in California found in a fire pit
Devi
Sunday, Jul 26, 2020 | 12:42 pm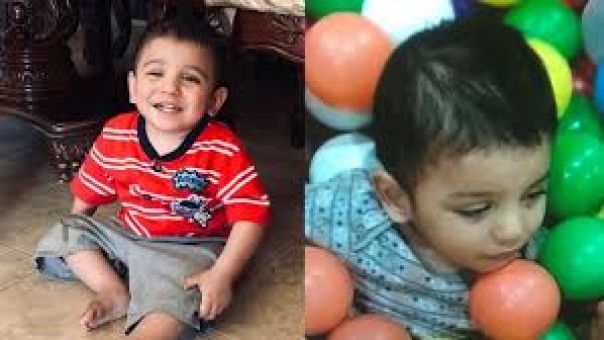 Thaddeus Sran, a 2-year-old boy who was reported missing in California found in a fire pit
News24xx.com - Thaddeus Sran, a 2-year-old boy who was reported missing in California last week. But now, his parents were charged with murder Friday after a cadaver dog found his burned remains in a fire pit, police said.
Thaddeus Sran, who had special needs and was non-verbal, was found dead Thursday in a farmland area near the city of Madera, where he lived with three siblings and his parents, authorities said.
Read more: Severe! A Woman in South Tangerang is Raped After Waking Up Then Terrorized From Instagram


The heartbreaking discovery came just a day after police said Briseida and Sukhjinder Sran stopped cooperating with the investigation.
The couple had reported their child missing on July 15, telling authorities he vanished after they put him to bed around 10 p.m. the night before, according to police.
The boy's disappearance prompted an Amber Alert and a massive search for over a week.
Thaddeus, who was born prematurely, required a feeding tube to eat and had just learned to walk, though he would mostly crawl to get around, local news outlets reported.
A possible motive for the crime is still unknown.
Read more: Chronology of Robbery Selling Money of IDR 170 Million in a Small Shop in Ciracas; 1.5-Year-Old Girl Had Been Become a Hostage
The boy's brother and two sisters were turned over to the state's Child Protective Services.
Thaddeus' mother has previously been investigated over the death of another child, an infant daughter who died in 2015, according to The Fresno Bee.
---
---