When Being in a Stroller in a Park, This 1 Year Old Baby Was Killed by a Stray Bullet
Citra
Tuesday, Jul 14, 2020 | 09:33 am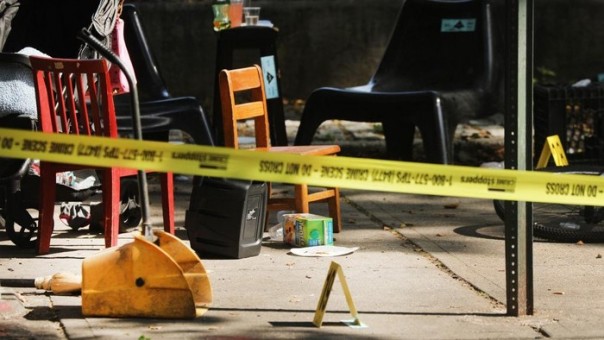 1 year old baby killed by stray bullet
News24xx.com - A 1-year-old baby was shot while in a pram while visiting a children's play area in Brooklyn, New York, United States (US), with his family. Tragically, the baby boy died while being rushed to a local hospital.
As reported by Reuters on Tuesday (14 July 2020), the baby named Davell Gardner Jr. was killed in a vicious shooting that occurred in Bedford-Stuyvesant, Brooklyn, New York on Sunday (12 July) local time. Three other people, all men, suffered injuries in this shooting.
Read more: Severe! A Woman in South Tangerang is Raped After Waking Up Then Terrorized From Instagram


There were two gunmen who opened fire on the baby and his family who were on a picnic. The motive behind the shooting is unknown. The local police did not provide a detailed explanation of the incident.
Local media, the New York Times (NYT), which quoted police sources as reporting that the baby was in a stroller when two men dressed in black came closer, opened fire and then ran away. the baby was hit in the abdomen.
NYT reported the baby was declared dead in hospital.
---
---