Say 'Honey' in Whatsapp to Other Man, a Young Man in Tangerang Went Crazy and Killed Her Girlfriend
Citra
Thursday, Jul 02, 2020 | 11:04 am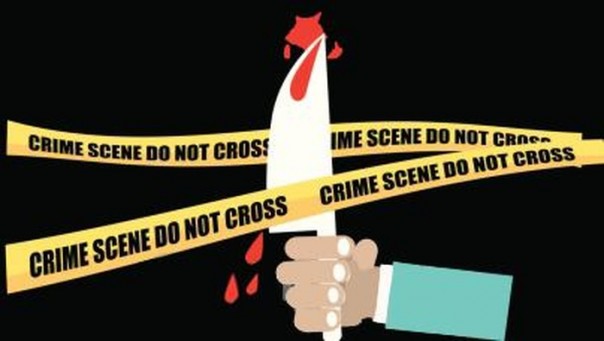 Illustration
News24xx.com - A WhatsApp message on a teenage girl with the initials S (19) ended in disaster. The woman who worked in a factory was killed by her boyfriend, MI (20) who was burning with jealous fire.
Summarized AFP, the murder occurred on Friday, June 12, 2020, early morning. It started when the victim and the perpetrators traveled around Jalan Sasmita, Grendeng, Karawaci, Tangerang City.
The two of them then mingle. At that time, the perpetrators then examined the victim's cellphone and found a WhatsApp message that stirred the emotion of his soul.
"When he opened his girlfriend's cellphone, there were several WhatsApp words of 'affection' arising jealousy of colliding so that he was finally upset," said Kasat Reskrim Metro Tangerang City Police AKBP Burhanuddin in his statement on Wednesday (1 July 2020).
Read more: Severe! A Woman in South Tangerang is Raped After Waking Up Then Terrorized From Instagram


This then made MI upset. He then went crazy and killed the victim.
"On Friday morning, concerned with the victim, the motorbike walked towards the City of Tangerang and arrived at the scene," said Tangerang City Police Chief Senior Commissioner Sugeng Hariyanto told reporters on Tuesday (30 June 2020).
The perpetrator then brought the victim to the edge of the pond. The perpetrators who had been burned by jealousy then strangled and covered the victim's mouth.
The victim is then unconscious. In the confusion, the offender then throws the victim's body into a pond.
Read more: Chronology of Robbery Selling Money of IDR 170 Million in a Small Shop in Ciracas; 1.5-Year-Old Girl Had Been Become a Hostage
"After being declared unconscious, the victim was picked up by the suspect and then thrown into the pond," he said.
During the day, the victim was found in a lifeless condition. The police then conducted an in-depth investigation.
The results of the examination of witnesses stated that the victim was a worker in a factory. Armed with this information, the police conducted an in-depth investigation until finally the figure of the perpetrator could be revealed.
---
---