Tragic, a mother in Chumphon province was accused of stealing a student uniform and shoes for her children
Devi
Thursday, Jul 02, 2020 | 10:17 am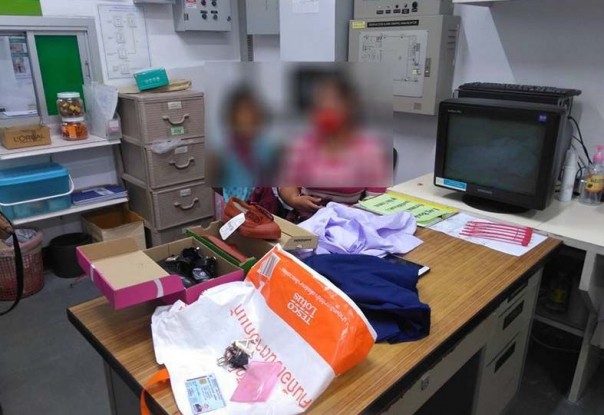 Tragic, a mother in Chumphon province was accused of stealing a student uniform and shoes for her children
News24xx.com - Tragic, a mother in Chumphon province was accused Tuesday of stealing a student uniform and shoes, one day before schools reopened nationwide.

The woman was accused of stealing it for her children. Known that the 26-year-old Langsuan district resident was caught red-handed stealing a shirt, skirt, and shoes from a store there because she couldn't afford uniforms.
She was apprehended inside a store at a local shopping mall along with her 8-year-old daughter.
Police were summoned by a security guard.
Read more: Severe! A Woman in South Tangerang is Raped After Waking Up Then Terrorized From Instagram


The woman, who was not identified by police, said that she and her husband had been out of work for months during the pandemic, according to Capt. Suwanchat Maithong of the Langsuan Police Department.
Suwanchat told reporters that a witness who learned what happened and felt bad for the woman and her family gave her THB 1,200 (IDR 550 thousand), so she could buy the items.
The store manager reportedly dropped charges against her.
---
---