Learning Period From Home Extended Pelalawan Education office
Mia
Thursday, Jun 11, 2020 | 05:15 pm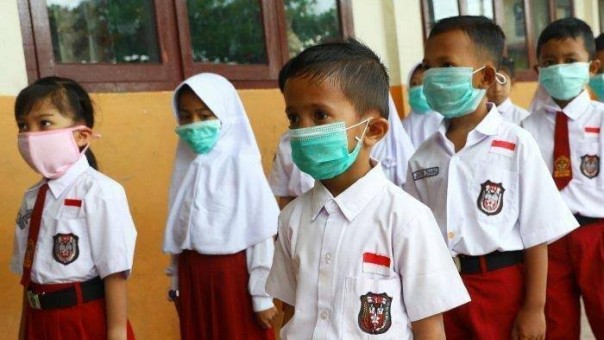 Learning Period From Home Extended by Pelalawan Education Office (photo / int))
PELALAWAN - Pelalawan Regency Education and Culture Office, once again extends the study period from home. Namely extended from 15 June to 27 June 2020.
"Yes, we extent learn from our home. Counting from June 15 to June 27. Previously we extended it to June 13, 2020," said M. Zalal, Acting Head of Pelalawan Regency Education Office.
Read more: The Waste Abundant into the Kerumutan River



The extension of the learning period from this, is still part of preventing the spread of Covid-19. Where at this time, Pelalawan is one that implemented New Normal.
"But for activities or school schedules remain on schedule. For example, announcements of graduation, class increases and admission of new students, remain on schedule," said Zalal.
Read more: The Waste Abundant into the Kerumutan River



Extension of learning from this house, delivered by Education office Pelalawan by letter. The letter also presented a schedule for announcing class advancement, distribution of report cards and semester end holidays.
"We also urge that all citizens of the education unit avoid direct physical contact, shake hands together, often wash their hands and keep their distance," Zalal said.

---
---