A couple of women stripped naked and covered themselves in jam in thr Manchester
Werin Hutasoit
Friday, Oct 12, 2018 | 05:16 pm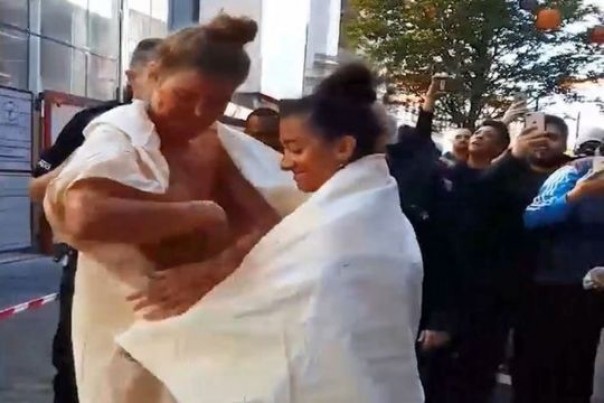 The naked woman
News24xx.com - Some bewildered shoppers stopped to watch a spectacle on Market Street, Manchester just before midday on October 10 2018. A crowd quickly formed around the two women, who were sitting on a bench outside Barclays bank in the centre of the busy shopping street.
At that time, a couple of sticky women stripped naked and covered themselves in jam in the middle of Manchester.
The women sit side by side covered head to toe in a red substance. One shopper told the Manchester Evening News that they appeared to be covered in some kind of red jam.
Officers soon arrived to speak to them and they began covering themselves up in white sheets.
A Greater Manchester Police spokesperson said officers are looking into the incident.
They added, "Officers were called to Market Street following reports of two naked women sat on a bench covered in jam."
NEWS24XX.COM/DEV/RED
---
---