Attracting Netizens' Attention, Bale Makes Strange Attraction Again
Citra
Tuesday, Jul 14, 2020 | 09:16 am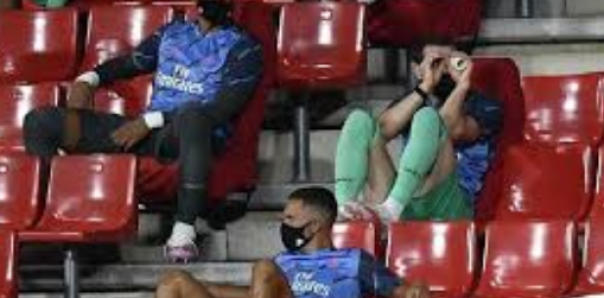 Bale's behavior against Granada
News24xx.com - What nonsense is Gareth Bale's behavior on the Real Madrid bench. If previously seen lying, the Welsh winger returned to make the spotlight.
Bale was brought back by Real Madrid when they visited Granada at the Estadio Nuevo Los Carmenes on Tuesday (14 July 2020) early morning hrs. However, the 30-year-old was only a reserve and was not relegated until the fight broke up - which Madrid won 2-1.
Bale's position on the bench was previously in the spotlight when Madrid won 2-0 over Alaves on Saturday (11 July). The former Southampton and Tottenham Hotspur players were engrossed in lying down, covering their eyes with masks.
In the match against Granada, Bale again made a behavior that drew attention. He was found engrossed in playing binoculars with a piece of paper.
Read more: MMA : Mixed Martial Arts in Russia


Bale made a binocular gesture with his finger and a piece of paper formed in a circle and looked through the two. He seemed to play binoculars from the bench, who knows what.
Suddenly, the action became a mockery on social media. Netizens considered him banish boredom because it was not played until Bale was considered to have been lazy to play for Los Blancos.
Read more: Contract At Bayern Will Run Out, Boateng is Seized
Bale himself is rumored to have been at home in Madrid, after last summer failed to move. In fact, Bale was widely reported to be moving to China at that time.
Now, he is rarely the first choice of Zinedine Zidane. Until the match against Granada, Bale was recorded as not being played in the last four matches. This season, Bale has only played 20 times and made 3 goals and 2 assists.
---
---