Players from Champas FC have the initials ND Step on the Face of the Referee, Here's the Sanction from the Chairperson of the Provincial Association (Asprov) of DKI Jakarta
Citra
Thursday, Jul 16, 2020 | 10:45 am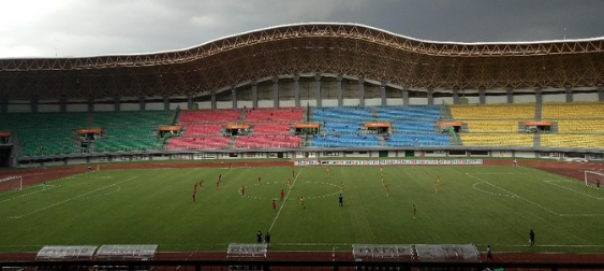 Incident a soccer player step on referee
News24xx.com - The referee Wahyudin incident was stepped on by players when leading a soccer match at the Patriot Stadium Candrahaga, Bekasi, West Java, a long tail. The player is subject to strict sanctions.
Head of DKI Jakarta Provincial Association (Asprov) Uden Kusuma revealed that the player from the Champas FC with the initials ND was no longer allowed to compete in clubs that compete under the auspices of DKI Asprov.
Read more: MMA : Mixed Martial Arts in Russia


"We do not allow him to play again in our league. As a harsh sanction we are concerned," Uden said when contacted by AFP on Wednesday (15 June 2020).
ND itself had strengthened Jakarta United last season. However, now ND has also been removed from the Jakarta United club.
Uden also revealed that ND had some bad notes when grazing.
Read more: Contract At Bayern Will Run Out, Boateng is Seized
"I check he has a number of notes that his attitude is not good, and not good," said Uden.
Uden revealed that ND was defending one of the clubs that were not officially registered in DKI Asprov when the trampling incident occurred, namely Champas FC.
---
---