Yamaha Aerox 155 made color refresh in 2019, this is the new color option
Parulian Siregar
Tuesday, Feb 26, 2019 | 10:11 am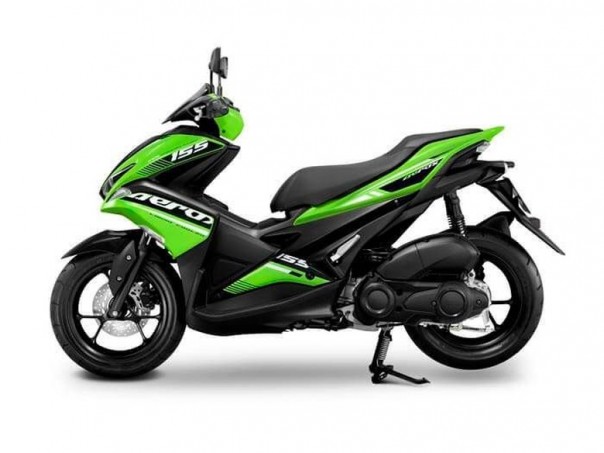 Photo : Internet
News24xx.com - Again, Yamaha Aerox 155 made color refresh in 2019. But, as information, it's not the Aerox 155 which is sold in Indonesia, but the Aerox 155 which is sold in Thailand.
In Thailand, Aerox 155 has a bolder new color choice. One of them is a green combination of black, which is very synonymous with Kawasaki's oversized colors. The green-black color is available for Standard and R Version variants.
In addition to green colour, the scooter also has an engine base from Yamaha Nmax has a choice of other colors, namely black-red, gray-orange, gray-red, and gray-blue.
And for the price, the Aerox 155 standard is sold at around 64,400 baht, equivalent to IDR 28.8 million, and for R Version is sold at aroung 67,400 baht or IDR 30.1 million, and for R version is sold at 74,400 baht or IDR 33.3 million.
But Aerox 155 still retains the old specifications, with the engine is still 155 cc with single cylinder SOHC with a VVA valve system (Variable Valve Actuation).
In addition, Aerox 155 also has a choice of variants that are equipped with keyless systems. It has a 5.8-inch LCD instrument panel and ABS braking system. And for the legs, the size of front tires is 110 / 80-14 and the rear use profile is 140/70-14.
In Indonesia, the scooter that belongs to the MAXI Yamaha family has just been refreshed in late 2018 with a choice of black, red, gray, with a choice of matte color options.
NEWS24XX.COM/DEV/RED
---
---