Because of not Listening to the Grandmother, This Boy Dies After Pretending to be a Ghost by Wrapping Her Neck Around the Curtain
Citra
Saturday, Aug 08, 2020 | 10:43 am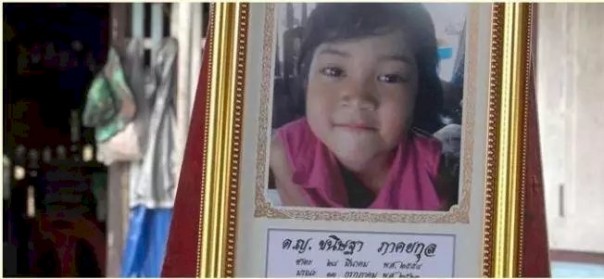 This boy was died wrapped in a curtain
News24xx.com - Children do have a wide imagination, are cheerful and always find new things. They like to imitate various things they have seen, both live and from television shows. But what happened, that cheerful and joyful world turned into a tragedy that left deep sorrow.
Reported by brilio.net from thesun.co.uk, Wednesday (22 July) a child from Thailand named Khanitta Pakkhayakuland died after strangling his house curtains while playing ghosts.
It is known that the 9-year-old boy was left at home with his three older sisters. At that time, the mother was visiting their relatives in Chachaoengsao, Thailand on July 11, 2020. That was when the children spent their time playing. Including Khanitta Pakkhayakuland, he is known to be very happy to scare his siblings by pretending to be a ghost. In order to look like a ghost, he tied himself with curtains.
Read more: Viral Story of an old woman in Indramayu who almost died as a result of being wrapped around and sprayed by a cobra


By the time the parents returned, they saw that the child was hanging from the curtain and was not breathing. Her siblings tried to help her unfortunate sister, even she was given breath and was rushed to the local hospital, but unfortunately, the life of this cheerful little girl could not be saved.
How hard to accept, the game somehow turned into a sad tragedy. The poor girl's grandmother, 55-year-old Nai, said that Khanitta Pakkhayakuland did enjoy wrapping herself around the curtains to scare her brother by pretending to be a ghost.
Read more: Alert! Just Because Of This Building Material, A Young Girl From England Has A Terrible Rare Cancer
She has repeatedly forbidden her grandson to do that because it is considered very dangerous. However, children love their own world without thinking about the consequences.
The mother, Supanee said, maybe while playing she slipped and the curtains were still wrapped around her neck.
Police do not suspect anyone in this case, because the little girl's death was purely a single accident and accidental. Where he was wrapped in curtains and couldn't breathe.
---
---