7 Covid-19 Positive Patients in Meranti Healed
Firman
Friday, Jun 05, 2020 | 07:35 pm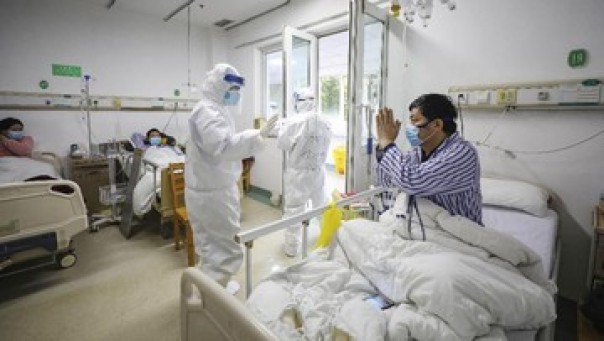 7 Covid-19 Positive Patients in Meranti Healed
News24xx.com - As many as 7 out of 12 patients in the Meranti Islands District have been declared cured from contracting the Corona or Covid-19 virus.

At present there are still 5 positive patients, so that the youngest Regency in Riau Province is still in the Red Zone status.

Spokesperson for the Covid-19 Task Force Team in the Meranti Islands, Muhammad Fahri said that while there were still 5 positive patients from Covid-19 who were still being treated.

Read more: Team of Real Work Lecture by Volunteers of Village Against COVID-19 UNRI Holds a Series of Activities Against COVID-19 in Alahair Timur Village




"Of the 12 positive cases of Covid-19, Alhamdulillah, seven patients have recovered. Some are still in the BLK and some have been discharged," Fahri said, Friday (05/06/2020).

He explained, 5 patients who were positive covid-19 were still in the care of the medical team at the Meranti Islands Regional General Hospital (RSUD).

Read more: Meranti Is Expected to Add Insulation Room for Covid-19 Patients

"Positive patients who are still being treated by 5 people, we hope that we can all recover soon," he hoped.

Fahmi revealed, Kepulauan Meranti Regency also still left 14 PDPs (Patients Under Supervision) waiting for the results of the Swab test.

Then, as many as 331 ODP (Insider Monitoring), and completed monitoring of 7735 people. Furthermore, these 447 are people returning from infected areas.
---
---