Inhuman! This Little Korean Girl Is Tortured by Her Parents
Citra
Monday, Jul 06, 2020 | 04:56 pm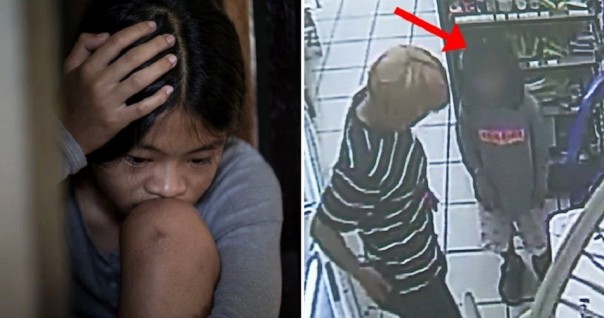 This girl ran away from home because she couldn't stand being tortured by her parents
News24xx.com - A nine-year-old girl in South Korea escaped from her cruel parents last month, precisely May 29, 2020, after she managed to jump onto the neighboring balcony next to her on the fourth floor.
She then left his home barefoot to seek help, the Gyeongnam Provincial Police Agency reported on June 11, 2020.
"A neighbor later found the girl by the side of the road in Changnyeong, South Gyeongsang Province, and called the police," The Herald Korea reported.
Read more: Attack of Racism; Give Salute in the style of Nazis and Despicable Black Man, Married Wives Arrested


She was barefoot and had wounds, bruises, and blisters on his body. He was later found to have several fractures and symptoms of severe anemia.
The girl told police, her 35-year-old stepfather and 27-year-old mother had chained her to punish her for disobeying them.
She also said that his parents would beat him with metal sticks, stamp his feet with a glue gun, and heated metal chopsticks.
Her parents also tried to drown her in the bathtub.
Read more: Revealed! It turns out that this is the origin of the ammonium nitrate that caused the big explosion in Beirut
After being investigated at his home, police confiscated around 10 items that were allegedly used to torture the girl.
Some of these include frying pans, keys, metal chains, and glue guns.
The girl said that she had spent two years in an orphanage before she returned to her mother in 2017. That's when the torture from her parents began.
The teacher and neighbor stated that they did not know what the girl was going through because she hid scars and bruises under her clothes.
Police said the stepfather of the child abuse case admitted several accusations and denied the others.
Until now, the authorities are still investigating this case. Both of the girl's parents could be charged with child abuse.
---
---