The Sad Story of a Beautiful Harvard Graduate Who Lost Her Job Just Because of a TikTok
Citra
Friday, Jul 03, 2020 | 03:49 pm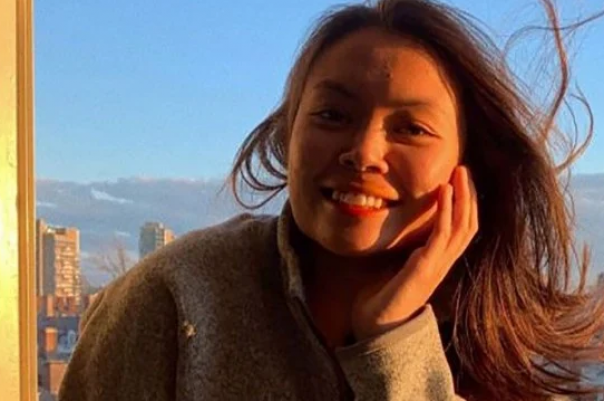 Claira Janover
News24xx.com - Because of the video Tiktok, this beautiful Harvard graduate girl was fired. This was experienced by a woman named Claira Janover. She claimed she had just lost her job after uploading a short video on the application from China.
In the video, she said he would 'stab' anyone who said the All Lives Matter in front of her. Janover returned to making videos on TikTok if she had to lose her job because of the threats and excitement that emerged from the TikTok video. With tears in her eyes, she said that if her work was very meaningful for her.
Read more: Attack of Racism; Give Salute in the style of Nazis and Despicable Black Man, Married Wives Arrested


"Standing for Black Lives Matter put me online for millions of people to see. The work I achieved was hard and very meaningful for my life to finally be freed (fired)," she said, as quoted by the New York Post website, Friday, July 3, 2020
From his LinkedIn account, Janover is known to work as an analyst for government services and public business services at Deloitte, an accounting firm based in the UK.
Janover believes that the message he shared is not a serious threat, and the video has now been deleted. However, from that moment on she continued to receive threats to her own life and safety.
Read more: Revealed! It turns out that this is the origin of the ammonium nitrate that caused the big explosion in Beirut
Now in his latest video, Janover blames supporters of United States President Donald Trump for taking his job. "Trump supporters took my job from me," she said.
"I get death threats, threats of rape, threats of violence. "It's okay, but now my future is completely disrupted because Trump supporters have decided to come for my life," she continued.
With tears in her eyes, Janover also confirmed that she would not back down despite getting various kinds of threats. "I'm too strong for you. I'm too strong for all of you 'All Lives Matter,' racist Trump supporters. So annoying," Janover explained.
---
---