Tantrum! a Video a Ghost Was Caught in a Plastic Bottle Spreading Again
Citra
Friday, Jul 03, 2020 | 02:15 pm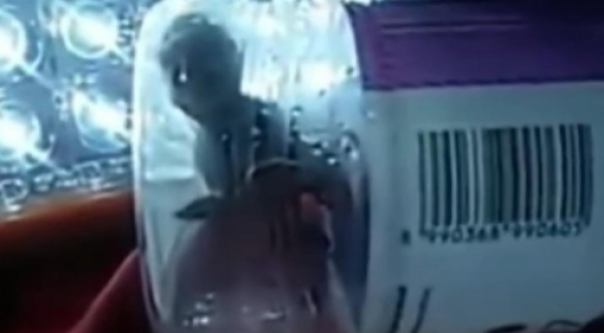 Video of the capture of ghost in Palembang
News24xx.com - A video shows a ghost that was captured by the residents and put in a bottle. The event in the video is said to have taken place in Palembang, South Sumatra (South Sumatra).
The one minute video circulated virally on one of the Instagram accounts. The video is known to get more than 11 thousand views and commented on by more than 100 netizens.
Read more: Viral Story of an old woman in Indramayu who almost died as a result of being wrapped around and sprayed by a cobra


There are netizens who think the video is just engineering. But there are also those who believe that the ghost's existence is true and can be captured with plastic bottles.
Meanwhile, the location of the discovery is said to have taken place in Kemang Manis, Bukit, Ilir Barat II Palembang, South Sumatra. It is not yet known exactly when the video was recorded by the residents until it finally went viral.
---
---