Confiscating Hair Products from China, USA Argues Its Production Violates Human Rights
Citra
Thursday, Jul 02, 2020 | 01:29 pm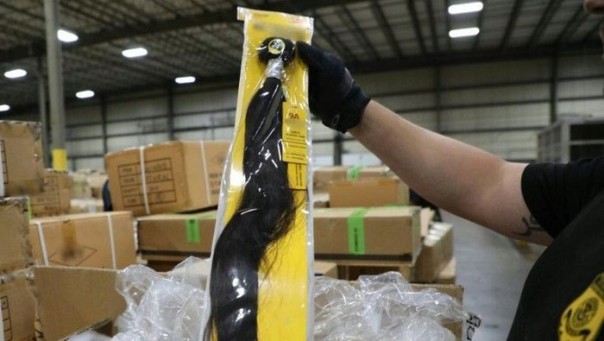 US seizes products from human hair from China
News24xx.com - United States Customs (US) confiscated products made from real human hair shipped from China. The products are believed to be made by Muslim minorities in forced labor camps in Xinjiang, China.
As reported by AFP on Thursday (2 July 2020), the products are part of a shipment weighing 13 tons and worth the US $ 800 thousand from Lop County Meixin Hair Product Co. US Customs and Border Protection (CBP) ordered on June 17 that products from the company were detained, on the grounds that the products were made involving prisoners and forced laborers, including children.
Read more: Revealed! It turns out that this is the origin of the ammonium nitrate that caused the big explosion in Beirut
"The production of these items leads to very serious human rights violations," said Executive Assistant Commissioner for Commerce at CBP, Brenda Smith.
"The detention order is intended to give a clear and direct message to all entities that want to do business with the United States, that illegal and inhumane practices will not be tolerated in the US supply network," he stressed.
Read more: Attack of Racism; Give Salute in the style of Nazis and Despicable Black Man, Married Wives Arrested


Lop County Meixin Co. is the third Xinjiang human hair exporter to be blacklisted in recent weeks for using forced labor. This kind of human hair is usually used for plaiting or hair extensions.
This announcement was made when the Department of Foreign Affairs, Department of Commerce, Ministry of Finance, and Department of Homeland Security warned US businesses to be careful in importing goods through supply networks that involved forced labor in Xinjiang and in any location in China.
---
---