Only IDR800 Thousand per Month, Boarding in Here Can Get 'Wife' for Free
Citra
Friday, Jun 19, 2020 | 02:11 pm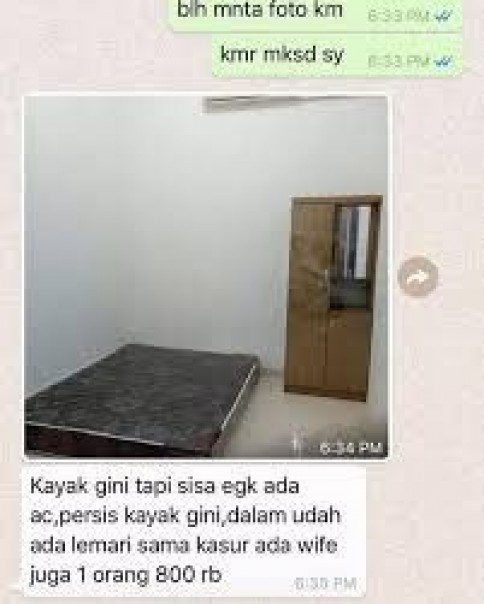 Boarding house conversation with his customer
News24xx.com - As an immigrant, looking for boarding houses at low prices, but complete facilities are a mission that must be completed. If necessary, look for it to the edges. All this is done so that the wallet remains prosperous at the end of the month.
Well, usually when searching for a boarding house, in general, the facilities provided by the owner of the boarding house are a bed, cupboard, air conditioner, bathroom inside, mattress, and study table.
Read more: Wow! Confiding of a Rich Man Complaining Having a Very Big House, From Room to Fence Can Make You Feeling Too Much


But, it's different from the owner of the boarding house. Even though he only provides a bed and a cupboard, but he also gives one very tempting bonus, which is a free wife.
Really delicious, right? Pay only IDR 800 thousand per month, but there is already a wife who is waiting patiently. Which boarding houses could double up to become a matchmaking agency like this?
But wait, don't be too excited, okay? You see, this is just a typo from the owner of the boarding-house chat. He actually wanted to say that his boarding house provided free wifi, not "wife".
---
---