Drenched by Rain, BPBD Inhu Call Indragiri River Conditions is Uncertain
Firman
Thursday, Dec 12, 2019 | 06:57 pm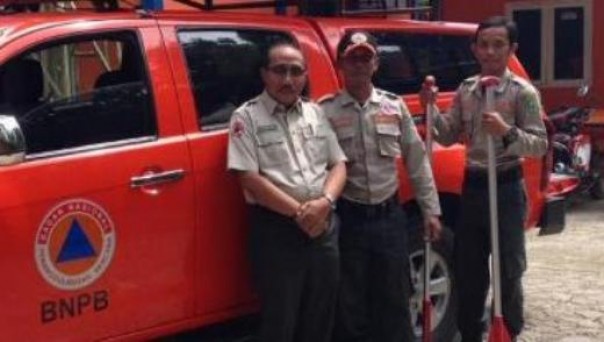 Inhu BPBD Team
News24xx.com - Since the last few days, Indragiri Hulu Regency (Inhu) has been hit by rain, causing the water level of the Indragiri River to increase.
The head of Inhu's BPBD, Raden Agus Widodo, said that the current water volume in the Indragiri River is uncertain.
Read more: Principal of Junior High School in Indragiri Hulu Kompak Mundur


"A few days ago increased, then this morning declined. Whatever is clear, we must be vigilant and according to the instructions of the Inhu Regent, Yopi
Arianto, "he said, Thursday, December 12, 2019.
"To anticipate this flood, we also alert personnel to take action if things do not cool," he explained.
In addition, Widodo also urged the public to be vigilant in their daily activities, especially those on the riverbanks.
Read more: Incredible! a Dog Action Successfully Rescued Two Families from Fire, It's Really Heroic
Flooding is not only due to high water volume, but also due to the large amount of garbage in rivers or in waterways that could potentially flood.
"In order to avoid overflowing floods, we urge the public to not litter. Don't throw garbage in the water," he concluded.
NEWS24XX.COM/FIR
---
---