Nearing the End of the Year, Riau's Council Accelerates the Draft of 5 Regional Regulations at Once
Mia
Tuesday, Nov 12, 2019 | 10:01 pm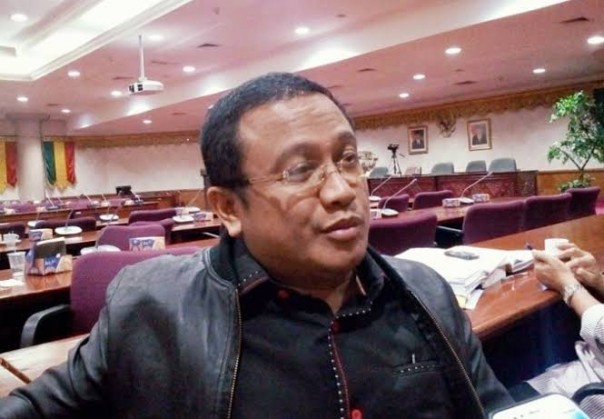 (Makmun Solihin)
The regional legislative formation body or BP2D Riau Parliament will complete five draft local regulations (Ranperda) at once in the last two months of this 2019 fiscal year. This was disturbed because of the lack of completed Local Regulation.
This was conveyed by the chairman of BP2D Makmun Solihin. "Every year the Draft of Regional Regulation that is included in the Riau Parliament BP2D prolegda is not 100 percent complete. One of them is due to the last Election of President and Vice and The Legislators" he said. Tuesday 12 November 2019.
For example, in 2017 there were 29 draft of regulation that came in but only 19 completed, so also in 2018 there were 28 draft of regulation that entered Prolegda only 19 completed.
"And in 2019 only 19 have been completed because they have not achieved the focus of winning the last legislative and presidential elections" he said.
So in the last two months, Makmun continued that the council will work on 5 regional regulations so that they can be finalized. But it hopes to be able to complete 10 local regulations so that there will be more regional regulations in Prolegda next year.
---
---