Agriculture Agency of Sampang recorded hundreds of hectares of rice fields affected prolonged drought
Parulian Siregar
Saturday, Aug 17, 2019 | 08:58 pm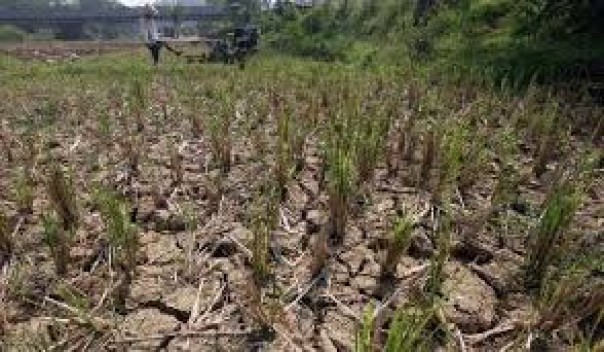 Photo : Internet
News24xx.com - Agriculture Agency of Sampang, East Java recorded hundreds of hectares of rice fields in 14 districts affected by prolonged drought. As of August 2019, the agency noted 899 hectares were damaged or even sustained crop failure or locally known puso.
The agency's acting head, Suyono, outlined that 176 hectares of them were slightly damaged, 60 hectares moderately damaged, 15 hectares severely damaged, and the remaining 684 hectares experienced crop failure.
However, Suyono claimed, the total number affected fields declined when compared to that of in 2018. "Last year, over 1,000 hectares [of rice fields experienced puso]," he said on Friday, August 16.
According to him, the most affected areas were Jrengik district, Sampang, Torjun, and Kedungdung city. In Jrengik, the crop failure reached 560 hectares.

"Lands experienced puso are rainfed lands, the irrigation depends on rainfall," he added.
A farmer in Jrengik, Fadli, hoped the Sampang administration would encourage the construction of pump wells in rainfed lands as a source of irrigation during the dry season.
"We have submitted our proposal to the Agriculture Ministry," said Suyono, responding to the farmer's suggestion.
Suyono went on to say that as long as the suggestion had yet to be realized, farmers were advised to be wise in estimating the weather. For example, the last planting should be at the end of the rainy season or in April and the lands should be limited to those near water or irrigation sources.
NEWS24XX.COM/PAR
---
---