Mosque in Germany was evacuated by the police after a bomb threat sent
Padly Nurdin
Friday, Jul 12, 2019 | 02:21 pm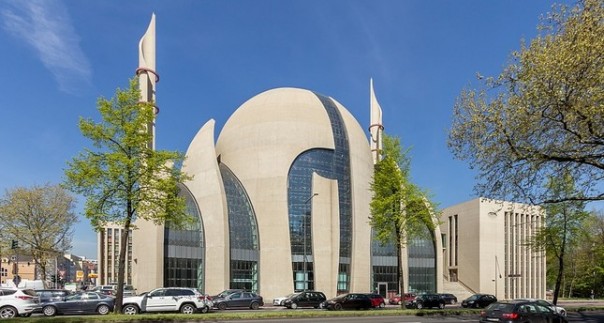 Cologne center mosque
News24xx.com - Germany's Cologne Central Mosque, the largest mosque in the western city of Cologne was evacuated on Tuesday, following a bomb threat sent via e-mail, quoted from Anadolu Agency, Thursday, July 11th 2019.

Police cordoned off streets in the Ehrenfeld area of the city and evacuated the complex of Cologne Central Mosque, which is run by the Turkish-Muslim umbrella group DITIB.

The headquarters of the Turkish-Islamic Union for Religious Affairs (DITIB) was also evacuated.

Mosque officials said a bomb threat e-mailed by a far-right group has prompted the police response and the evacuations.

Germany has witnessed growing Islamophobia in recent years triggered by the propaganda of far-right parties and movements.

Police recorded 813 hate crimes against Muslims last year, including insults, threatening letters, physical assaults and attacks against mosques.

Germany, a country of over 81 million people, has the second-largest Muslim population in Western Europe after France. Among the country's nearly 4.7 million Muslims, three million are of Turkish origin.
News24xx.com/fik/red
---
---