Indonesian child in Australia is threatened with deportation because he is an autistic child
Werin Hutasoit
Thursday, Jun 13, 2019 | 02:16 pm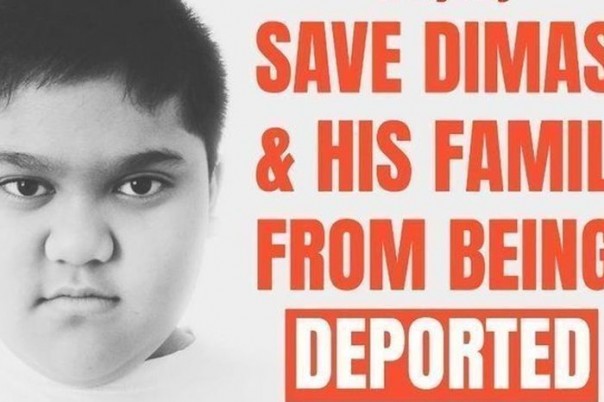 Dimas Tri Wibowo
News24xx.com - An Indonesian child named Dimas Tri Wibowo has been made a rapid progress as a child with autism, but his family's effort to obtain a permanent residence visa in Australia has been rejected because Dimas's condition is considered to be able to burden health and community services in the country. Now, Australian Minister of Immigration's consideration becomes the last hope of the Dimas family
Dr Cameron Gordon, a professor at Australian National University (ANU) submitted an online petition to the Minister of Immigration, Citizenship, Migrant Services, and Multicultural Affairs in Australia to annul the decision to refuse permanent residence visas for Dimas, a child with autism from an Indonesian family who is being threatened with deportation.
Muhammad Dimas Tri Wibowo was 3.5 years old when he moved to Canberra, Australian Capital Territory (ACT) because his mother, Yuli Rindyawati took a doctoral program at the University of Canberra in 2009. In addition to studying, Yuli brought her family to Australia to give the opportunity for her children to know Australia.
When going to elementary school, Dimas's parents know something wrong with their child. "My husband and I were asked to take various kinds of tests and interviews to diagnose Dimas's condition. After going through various tests and interviews, the psychiatrist diagnosed Dimas with autism " Yuli told Alfred Ginting from ABC Indonesia.
News24xx.com/fik/red
---
---