Greenpeace forced to close its two regional offices in India after the government blocked their bank accounts
Parulian Siregar
Thursday, Feb 07, 2019 | 09:42 am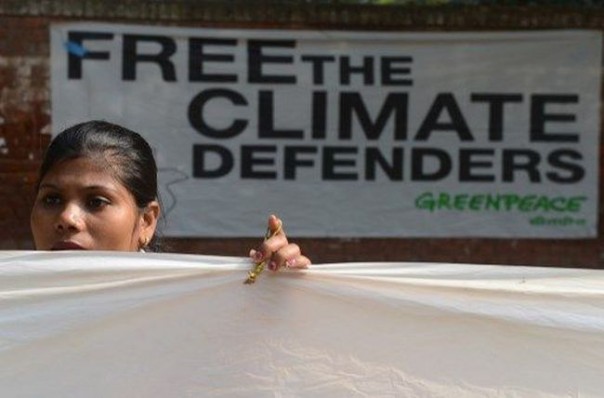 Illustration
News24xx.com - Previously, as quoted by Reuters, the Greenpeace bank account was blocked on charges of accepting illegal donations. That was due to tightening surveillance of non-profit groups carried out by the Indian government under Prime Minister Narendra Modi's leadership.
After forced to reduce their staff, Greenpeace said, the tightening by the Modi government was because the non-profit groups often acted contrary to Indian interests. In addition, Modi has revoked permits for thousands of foreign-funded groups.
Read more: Attack of Racism; Give Salute in the style of Nazis and Despicable Black Man, Married Wives Arrested


Greenpeace, which has been actively campaigning for the rejection of coal-fired power plants in India, has been banned from receiving foreign donations since 2015. The Indian financial crime investigator has frozen the main bank account of the group on October 5, 2018.
Through a statement published on Saturday, February 2nd 2019, Greenpeace said their two regional offices in New Delhi and Patna were forced to close. On the basis of the closure, Greenpeace staff in New Delhi and Patna switched to only volunteer in the group. "The government may freeze our accounts and close offices but Greenpeace is an idea that cannot be destroyed" Greenpeace said.
News24xx.com/fik/red
---
---