Thousands of Visitors in America Amazed by the Indonesian Culture Festival
Citra
Monday, Sep 30, 2019 | 10:04 am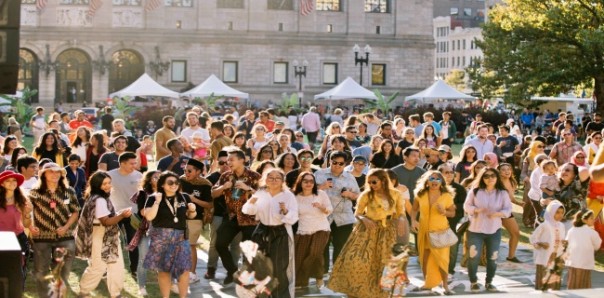 Source: Rmol.id
Thousands of visitors thronged the fun of Indonesia in the Heart of Boston in Copley Square. They enjoyed a variety of culinary, dance, music and Indonesian cultural performances at the 2019 New England Indonesian Festival (NEIF).
NEIF is the annual and largest Indonesian festival held in New England, overage of 6 states namely Massachusetts, New Hampshire, Connecticut, Rhode Island, Maine, and Vermont.
In his welcoming speech, the Indonesian Ambassador to the United States, Mahendra Siregar, expressed his pride on behalf of the government of the Republic of Indonesia for the success of Indonesian students and communities in Massachusetts in presenting an Indonesian festival of this magnitude.
It has been held routinely since 2013 by Permias Massachusetts (the Indonesian Student Association in Massachusetts) which then collaborates with New England Indonesian Community Inc. (ICONE, Inc.), NEIF always picks up different event themes each year that refer to Indonesia's cultural, natural and unique potential.
NEIF 2019 presented a variety of Indonesian arts such as dances from the regions of West Sumatra, Central Java, West Java, Bali and North Sulawesi, which were performed by the Indonesian Nusantara Kreasindo dance studio, Boston Cendrawasih, and Maengket Maleosan, as well as angklung performances performed by the Boston Angklung Ensemble.
A variety of Indonesian cuisine and desserts, from satay, padang rice, meatballs, to traditional snacks such as batagor, martabak, lupis and more, are sold out in immediately.
NEIF 2019 was also enlivened by a kebaya fashion show, Indonesian traditional games, Batik workshops, as well as live music performances from several local singers and bands such as Berklee Indo, 24 Denby's, Bernard Dinata, and Java Jukebox.
NEWS24XX.COM/CTR
---
---