A Javanese Meditation was being Developed by This Italian in Europe
Citra
Monday, Sep 30, 2019 | 08:24 am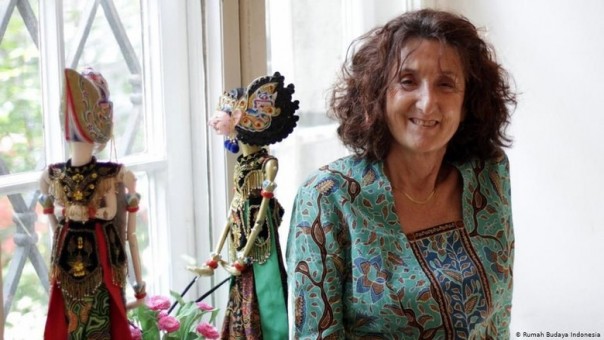 Source: detikNews
Berlin - This summer, Laura Romano returned to visit Berlin. In addition to giving a presentation about Sumarah, she also came to give a one-week Sumarah workshop. 20 people from Berlin and other cities in Germany and Switzerland participated in the participatory exercise. Since 25 years Laura Romano has provided Sumarah training in Germany, in Italy and in other countries.
She knew the philosophy of life and the flow of Javanese meditation in her first visit of Indonesia during the college holidays in 1975.
"At that time the Italians did not really know about Indonesia. From the trip we could find a lot, seeing other cultures which at that time were very different from those in the west. The traditional aspects were still very strong, which made me interested," Laura recalled, who used to study philosophy. She once shared a bus from Thailand, passing Malaysia to Sumatra, Java and Bali.
After spending some time in several places in Indonesia, Laura finally met with a theater group and through them they became acquainted with Sumarah.
Besides the annual workshop, Laura Romano also held more intensive training for advanced students in Europe so that they could become tutors. From the process called "Practical Guidelines", which ran for four years, there were already more than 20 Sumarah tutors who each week talked with Sumarah in Berlin, Hamburg, Stuttgart, Cologne and in several cities in Italy.
NEWS24XX.COM/CTR
---
---