The Tour De Siak 2018 event will held on September 2018
LINA PUJI LESTARI
Saturday, Sep 08, 2018 | 10:56 am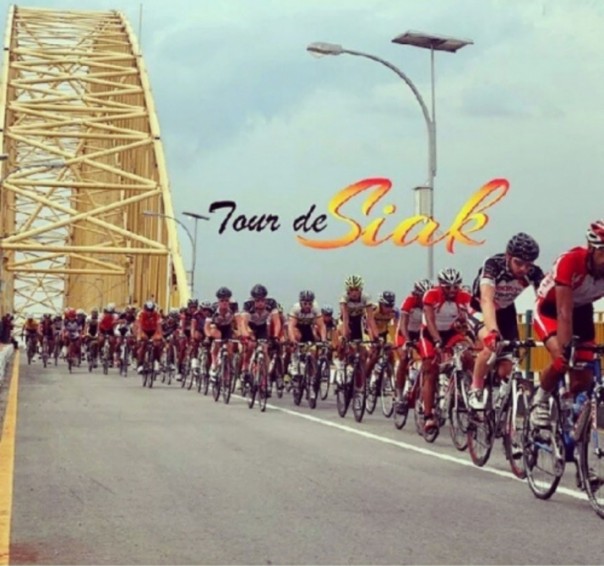 The 2018 Tour de Siak event
News24xx.com - On Sept. 16, 2018, dozens of riders from 17 countries will arrive in Siak Regency, Riau Province, to take part in the Tour de Siak 2018 event, which will take place from Sept. 17-21 2018.
Especially for 2018, the Tour de Siak will be following by 13 teams ie 5 national teams and 8 international teams.
The Head of Tourism Office of Siak, Fauzi Asni on Wednesday, August 15, 2018 said, "Actually, there are about 18 teams from abroad who want to register in that event. But we only accept 8 teams. Those we received are the team who registering first."
For this year , the rider will pass four stages and compete for a total prize of IDR 750 million.
And the routes that will be passed by the rider during the Tour de Siak 2018 are :
Route I: Siak - Dayun
Route II: Siak - Bungaraya - Seiapit - Siak
Route III: Siak - Dayun - Made - Siak
Route IV: Siak City Race

And for the start line, it will do in front of the Siak Palace and the finish line is in front of Siak Hospital.
The Tour de Siak 2018 will also be enlivened by the bazaar from Bekraf, Fub Bike and many entertainment of music.
"Of course, with the 2018 Tour de Siak event, we hope, the tourists who come to Siak Regency on September 2018 will be increase," said Fauzi.
NEWS24XX.COM/RED
---
---
Related News
Nov 03, 2018 | 09:53 am LT

Sep 15, 2018 | 09:50 am LT