Unexpectedly Sukabumi Elementary School Children Successfully Received an Award from Blackpink, See Their Lunge
Citra
Thursday, Jul 30, 2020 | 09:00 am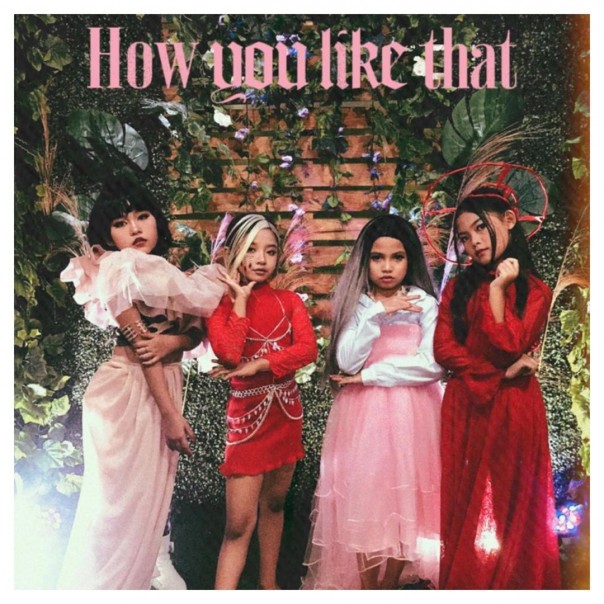 Blink Kids Sukabumi Photo: Instagram @blinkkids_sukabumi
News24xx.com - Blink Kids Sukabumi was chosen as one of the winners of the Blackpink dance cover contest for their latest comeback, How You Like That. Although they did not win the first place, they got a 'Special Award' and were entitled to get a special prize from YG Entertainment. As the name implies, Blink Kids Sukabumi is a collection of children who are currently in grade 3 elementary school. They also did not expect to win because the video is simple.
Wolipop interviewed Abi Bara Buana, Blink Kids Sukabumi trainer who trained the four children to dance How You Like That. Bara claimed that he and the Blink Kids members were very happy and unexpected. Moreover, they saw many rivals from various countries and Indonesia itself. The parents of the children cried shortly after learning the news that was informed yesterday afternoon.
Read more: Tragic! This Handsome Bolywood Actor Dies, Allegedly Suicide


"From Indonesia alone maybe there are already 30 people who participated. We are hopeless really, but we just make it a fad not too hopeful," said the man who is familiarly called Bara.
Bara revealed the story behind this dance cover group. Blink Kids consists of four grade 3 students at Cisaat Sukabumi Elementary School namely Mikayla Agarwal as Jennie, Nazwa Kusmita as Jisoo, Nadia Syifa as Rose, and Raihana Alya as Lisa. They joined this group three years ago when they were in kindergarten. Initially, Bara was asked to teach Mikayla privately and then Mikayla's mother initiated a team to form Blackpink.
When there was a dance cover contest How You Like That, they decided to take part even though it was just a fun start and the preparation time was not much. The student claimed to have trained them for nine days and with other preparations, the Blink Kids Sukabumi team made a total of the video for 11 days.
Read more: Transgender Artist Millendaru Secretly Participates in Transgender Beauty Contest, Netizens Ask Questions
Bara admitted that they needed around IDR5 million to rent a place and make clothes. The shooting was done at the home of one of the children and the studio. For fashion, the Sukabumi STIE student admitted he was the one who designed it himself.
Bara also revealed the challenges in training Blink Kids Sukabumi. Because their age is still very small, sometimes they like not in the mood to exercise. "At first, maybe they still did not understand the calculation, but now they are already accustomed to it. The difficulty is because they are moody, their names are also children if they feel we are angry so they don't want to practice," said the 27-year-old man who often teaches dance extracurricular in middle school.
---
---