Transgender Artist Millendaru Secretly Participates in Transgender Beauty Contest, Netizens Ask Questions
Citra
Friday, Aug 07, 2020 | 10:38 am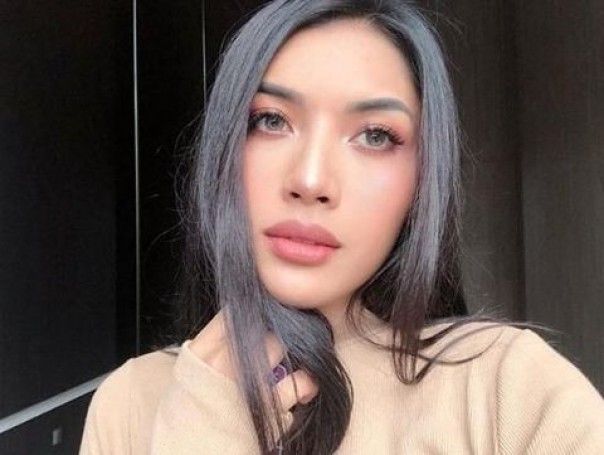 Millen Cyrus
News24xx.com - Millendaru or better known as Millen Cyrus recently made a scene because his photo appeared on Instagram @dpidamu, an account that specifically displays beauty contests from various organizations and countries. The photo uploaded on 27 July 2020 featured the finalists of Miss International Queen Indonesia 2020, including one of Millen, representing DKI Jakarta 2.
Netizens are also wondering if it is true that Ashanty's niece is participating in a beauty contest specifically for transgender women. Wolipop confirmed, Millendaru confirmed the news.
Read more: Tragic! This Handsome Bolywood Actor Dies, Allegedly Suicide


"Yes, I will," he wrote briefly via a Whatsapp conversation to Wolipop, Wednesday (29 July 2020).
Millendaru was selected to be the Top 15 finalist out of 25 people who participated in the selection for Miss International Queen Indonesia 2020. She admitted that joining this event had been a dream for a long time.
"I really pay attention to this (contest) and it is my dream to participate in an event like Miss Universe. Because it is not easy to get into it because we also have to work and need struggles and so on," he said when contacted via telephone, Tuesday (4 August 2020).
Read more: Got a Luxurious Home Covering an Area of 4500 Meters, Crazy Rich Has Suddenly Viral Cared for 6 Abandoned Babies and Wants to Make Orphanages
To be selected as a Top 15 finalist, Millen must undergo a number of selection stages. Including quarantine, studying general science also a photo session.
Initially, Millendaru did not want to reveal her participation in this special transgender beauty contest. But because she had already been exposed, she now dealt with it casually.
---
---