Oil Palm Farmers are enthusiastic about People's Palm Rejuvenation assistance
Monica
Thursday, Jul 02, 2020 | 11:53 am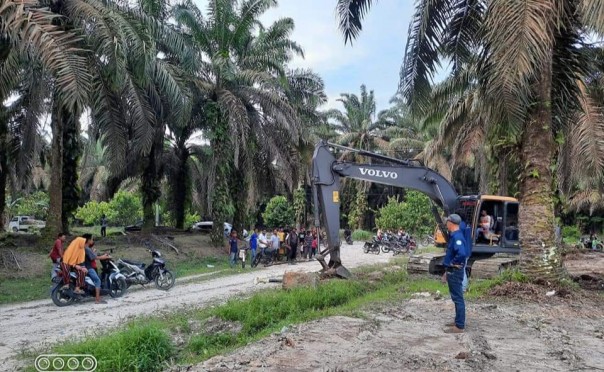 The community is enthusiastic to see replanting activities
News24xx.com - The community of oil palm farmers who received community oil palm rejuvenation assistance, in Kuansing Regency, Riau Province seemed very enthusiastic. The farmers who are members of the Village Unit Cooperative are so grateful to be included in the program organized by the Jokowi government.
Read more: Deputy Regent of Kuantan Singingi Doing Greater Harvest


Meanwhile, Secretary of the Pratama Jaya Village Unit Cooperative, Tugiman said, the oil palm farmers here were very pleased with this National Strategic Program. "We, the farming community here, are thankful for the attention of the President. Hopefully the President is always healthy," he said.
"Because this is Mr. Jokowi's program. We are here ready to succeed it with PT. GTW as a partner. We are also ready to report to the Palm Oil Plantation Fund Management Agency, the minister and also to the President if there are obstacles in the field later," he explained
---
---