Daily organizer of Bengkalis Regent: This is very embarrassing
Monica
Friday, Jul 03, 2020 | 10:16 am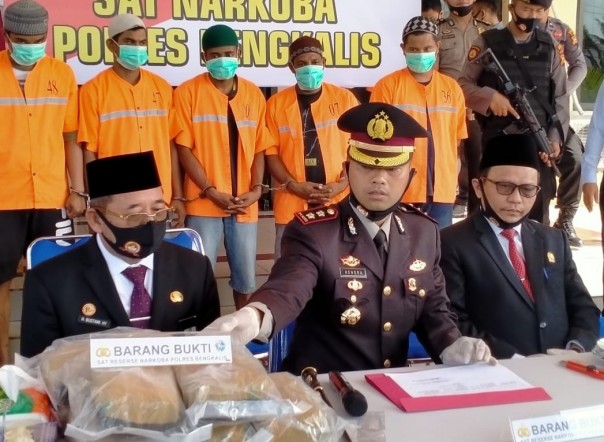 Bustami while attending the annihilation of evidence
News24xx.com - Daily organizer Regent Bengkalis Bustami HY expressly stated that if there is a State Civil Apparatus and Honorary staff who play around Narcotics will be given very heavy sanctions.
"The act will tarnish the name of the state institution so that it must be given heavy sanctions, as happened yesterday there was an honorary staff of the Transportation Department who was secured with a case as a drug dealer," upset Bustami, recently.
Read more: Kaderismanto paired with Iyet Bustami


"This is a shameful thing even though he is an honorary staff and of course we will give the heavier sanctions," he said again.
Bustami hopes that regional government leaders will continue to supervise their staff and if necessary do a urine test so ASN and honorary staff are free from drugs.
---
---