Keep on doing the Military Giat Week in the Middle of Covid-19 Pandemic
Monica
Tuesday, Jun 23, 2020 | 02:59 pm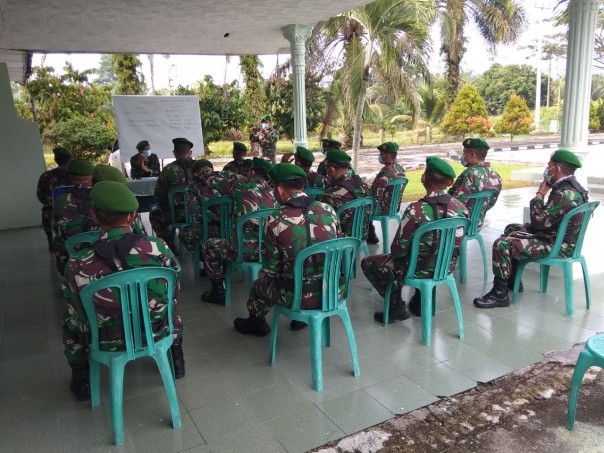 Activities for conducting Military Week in June 2020
News24xx.com - Military District Command 0313 / Activities for conducting Military Week in June 2020 with the materials in the Marching Regulations even though in the middle of Covid-19 Pandemic.
Commander of Military Rayon 16 / Tapung, Captain Inf Taufik Sihombing said that currently the outbreak of Covid-19 Military District Command 0313 / KPR continued to carry out Military Week activities according to the schedule that had been made and the implementation was diverted at each Military Rayon Command as a result of Covid- 19 which is currently being hit, "he explained.
Read more: Urges Communities to Wear Masks


Nonetheless, the implementation of Military Week activities is still guided by the Standard Operational Procedure for rejecting Covid-19, namely diverting a minimum distance of 1 meter, using masks, so that in the midst of the outbreak of the Covid-19 Military Week Activities program continues to run according to schedule.
---
---