Disgusting and Traumatic; Biting on Something Hard While Enjoying Bubble Turns Out Into Biting on Broken Mail
Citra
Saturday, Nov 09, 2019 | 07:32 pm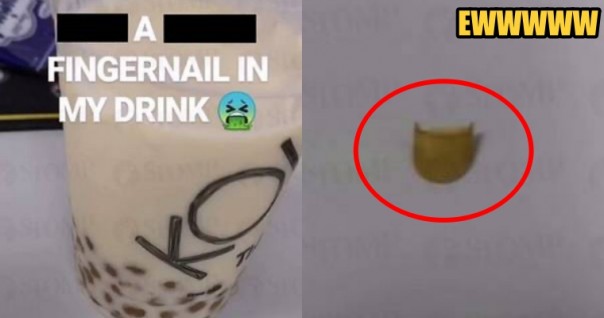 A finger nail was found in bubble drink
News24xx.com - "... I was drinking and chewing some bubble and then I bit into something hard."
Apparently, something that is difficult to chew is nails. This terrible experience was shared by a Singaporean whose name did not want to be mentioned at Stomp yesterday (8 November). According to the confession, this incident occurred on November 5, when Anon bought a cup of "green milk tea" from KOI at the NEX shopping center in Serangoon.
After chewing the hard "object", he immediately took it out and saw it. How disgusting, when the Singaporean saw the object because it was a long yellow nail and resembled a pink nail due to its size.
Then he called the boba outlet to file a complaint.
The owner of the shop responded well, "We are very sorry, can you come to NEX and we will give you a new drink?"
The shop also apologized and offered a full refund and gave a new drink.
---
---