Unique! Although Already Elderly, This Grandma and Grandpa Still Appear Fashionable in All of the Universal
Citra
Thursday, Jul 23, 2020 | 09:53 am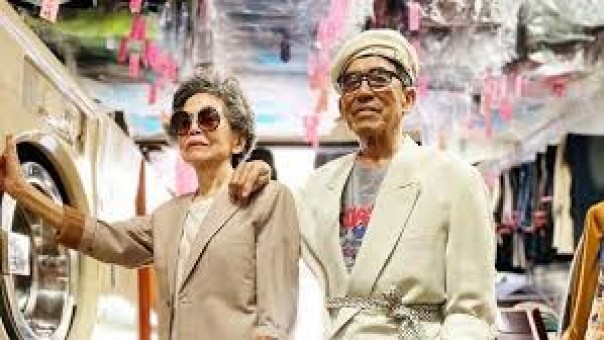 Grandfather and Grandma in a fashionable fashion style
News24xx.com - Well, this elderly couple from Taiwan can be an inspiration for you, O young people! Those who are stylish won't lose to your OOTD photos.
Bored Panda reported this elderly couple named 83-year-old Wan Ji and his wife, Xiu'e, 84 years old.
Read more: This is Hana Hanifah explanation about her case


On their Instagram account, a traveler can see how epic the grandparents take pictures with a cool outfit at the laundry shop. They revealed that the clothes used were clothes that the owner had left in the laundry.
This idea stems from their grandchildren who are bored and ask these grandparents to pose with clothes left by customers. They want to show the world that age does not prevent you from appearing stylish.
From the photos produced, they prove that style does not have to be expensive and young. With the right skills to combine clothes and angel photos, this elderly couple looks cool!
Read more: Jake Paul's Calabasas Home Raided by the FBI
There were times when they wore suits, colorful shirts, sweatshirts, jackets, sweaters with various patterns. Of course, their appearance is also equipped with hats and sneakers. In the body of the elderly all these clothes look very fashionable.
---
---