Turkey rejects the dollar
Devi
Thursday, Aug 16, 2018 | 02:41 pm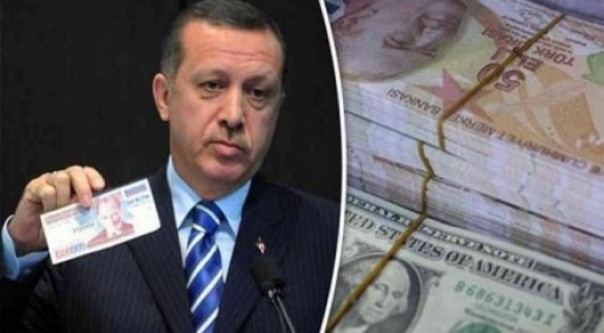 Turkey rejects the dollar
News24xx.com - Turkey is preparing to switch to payments in national currency with its largest trading partners, such as China, Russia, Iran and Ukraine, said the country's President Tayyip Erdogan amid the crisis in Turkish-American relations.
As agency "Anadolu» reports: "We are preparing to switch to national currency adjustment with our largest trading partners, such as China, Russia, Iran and Ukraine. If Europe wants to get rid of the shackles of the dollar, Ankara is ready to go with them for similar calculations " , - said Erdogan, speaking in the city Rize.
Turkey doesn't agree with the order in which the world is declared an economic war, and the country is pressured by the threat of imposing sanctions. "Those who are trying to settle scores with Turkey and strike below the belt must remember that in the world there isn't a single politician and no country that would have achieved success by pursuing a hostile policy towards Ankara. Everyone who caused the suffering of the Turkish people, sooner or later will answer for it»,- Erdogan said.
Turkey has set ambitious goals and is confidently moving towards their achievement, the country is resistant to any shocks and threats, the president said. "Nothing will force Turkey to abandon its economic goals and step back from the fight against terrorism." I openly declare this: Turkey will not change its policy on Syria and Iraq",- Erdogan said.
---
---