Mali's opposition rejected concessions by President Ibrahim Boubacar Keit, has sparked deadly protests
Devi
Sunday, Jul 12, 2020 | 11:20 pm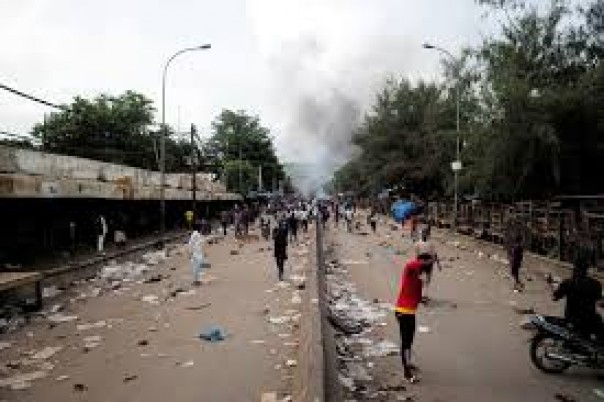 Mali's opposition rejected concessions by President Ibrahim Boubacar Keit, has sparked deadly protests
News24xx.com - Mali's opposition on Sunday rejected concessions by President Ibrahim Boubacar Keita aimed at resolving an escalating political crisis that has sparked deadly protests, saying it would be satisfied only if he resigns.
Keita announced in a speech late on Saturday he was dissolving the Constitutional Court and would move to implement recommendations made last month by regional bloc ECOWAS, which included re-running some of March's contested legislative elections.
A spokesman for M5-RFP, a coalition of political, religious and civil society leaders that launched protests over a month ago calling for Keita to resign, rejected his proposal.
Read more: Sri Lanka polls to go ahead despite the spread of coronavirus


"We are not going to accept this nonsense," the spokesman, Nouhoum Togo, told Reuters news agency. "We demand his resignation plain and simple."
The rejection comes as more opposition leaders have been arrested over the past two days.
The status of the court had been at the centre of the latest unrest, triggering protests in several cities that on Friday descended into violence.
Clashes raged again in the capital Bamako on Saturday as demonstrators - angered by long-running security issues, economic woes and perceived government corruption - demanded Keita's resignation.
However, numbers were well below the thousands who took to the streets and occupied state buildings on Friday.
Authorities say four people have died in the unrest, while six opposition figures have been arrested in two days as the government cracks down on the alliance, also known as the June 5 Movement.
Keita said in a Saturday night address that he had repealed the licenses of all remaining members of the constitutional court so that new judges could be appointed from next week.
"The reformed court can quickly help us find solutions to the disputes arising from the legislative elections," the 75-year-old president, in power since 2013, said in a television appearance.
---
---