This beautiful teenager found covered of blood in the Mall Restroom
Mia
Monday, Dec 09, 2019 | 08:24 pm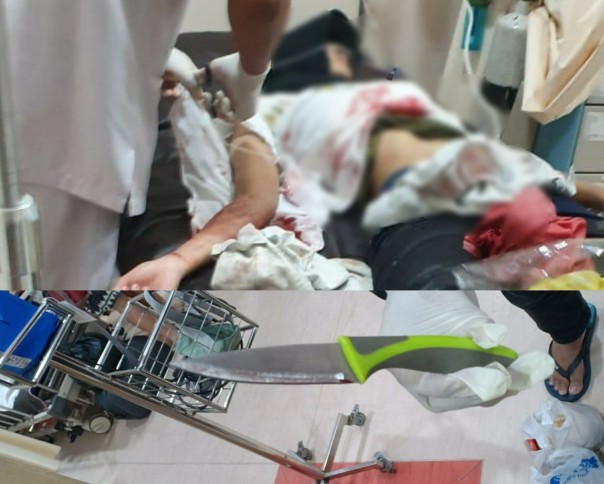 A young woman with the initials SA got medical treatment for attempting suicide in a lavatory mall in Pekanbaru.)
A young woman with the initials SA (19) attempted suicide, Sunday, December 8, 2019 around 13.30 WIB in the toilet of a mall in Pekanbaru.
The young woman who is known by residents of Jalan Sisingamangaraja to carry out her reckless actions is suspected of being depressed, to recklessly tear her hand with a knife.
Kapolsek Senapelan Commissioner Kari Amsah Ritonga, SIK, SH, MH when confirmed the incident, when found SA was unconscious.
"This young woman was found unconscious in the Ciputra Mall toilet with a torn wound next to the right wrist," explained the Senapelan police chief.
Kari Amsah explained that the beginning of this incident was revealed when a Cleaning Service Mall named Sulastri was cleaning.
"Sulastri looked down at the end of the room with blood, then tried to knock on the toilet door but there was no answer," he said.
Read more: Price of Cayenne pepper in Pekanbaru


Then she told her colleague to check into the toilet, by climbing in the next room and found the victim unconscious with blood.
"Seeing this the two CSs reported to the Mall security, and immediately reported to the SPT Senapelan Police Station," he said.
Together with the Senapelan Police Sector Opsnal, the security team immediately broke into the wc door.
"After the door was opened, the unconscious victim was immediately taken to the Santa Maria Hospital to get help," he concluded.
Until now the police have not found the exact cause of the desperate victims to carry out the suicide attempt.
Senapelan Police Chief Kari Amsah Ritonga, SIK, SH, MH accompanied by Ipta Criminal Investigation Unit Budi Winarko along with members coordinated with the family over the incident and calmed the victim's parents.
---
---