The Result of Moving Civil Servant to City Government of Pekanbaru, Masykur: Just Waiting for the Mayor's Sign
Mia
Wednesday, Dec 04, 2019 | 10:14 pm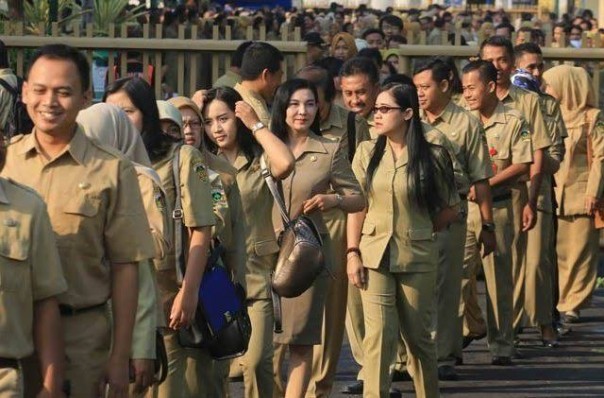 (Participants in the selection move and enter the State Civil Apparatus (ASN) within the City Government (Pemko) Pekanbaru have completed the Computer Assisted Test (photo / int))
PEKANBARU - Participants in the selection the State Civil Apparatus (ASN) who want to move to the City Government (Pemko) Pekanbaru has completed the Computer Assisted Test (CAT) stage.
Head of the Personnel and Human Resources Development Agency (BKP-SDM) Pekanbaru City Masykur Tarmizi said, the announcement of the graduation ASN is still waiting for the Mayor.
"It's (finished). All that's left is the announcement. Waiting for Mr. Guardian to sign," said Masykur, Wednesday (12/04/2019) to reporters.
He could not make sure when the results of the selection move and enter the ASN will be announced. Because, at this time the Mayor of Pekanbaru is still outside the city.
"Still waiting. Mr. Mayor is still outside the city. Once signed, we announce it," he explained.
Previously, there were 32 ASN who passed to the CAT stage, from 41 participants who registered. ASN which participated in the selection from a number of regions. There are also ASNs from Kalimantan and West Sumatra.
"We open it online, so many ASNs from a number of regions have registered," he explained.
This is the third move in and out for 2019. He has not confirmed whether there will be a selection for next year. He called the selection to move and enter depending on the availability of the formation.
"If the formation we open is available, the point is to see the availability," he explained. (R24 / Put)
NEWS24XX.COM/MIA
---
---