Indonesia Appoints More Than 10 Celebrities to Become DPR Members; Here is the List:
Citra
Tuesday, Oct 01, 2019 | 03:40 pm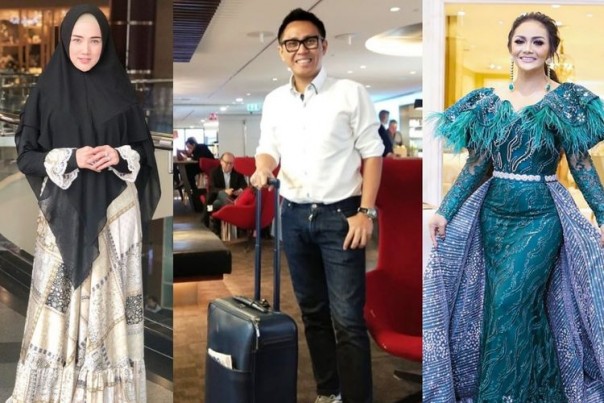 Source: Kompas.com
News24xx.com - Reporting from KOMPAS.com - Plenary of Inauguration of Members of the DPR / MPR RI 2019-2024 period is ready to be held today Tuesday, 1 October 2019, at the Parliament, Senayan, Central Jakarta.
There are 14 names of artists who success become member of Indonesia Legislative Council. They come from various constituencies.
The following are the celebrity names determined by KPU to qualify as selected candidates:
1. Eko Hendro Purnomo (Eko Patrio)
Carried by National Mandate Party (PAN)
DKI Electoral District I
104,564 votes
2. Desy Ratnasari
Carried by National Mandate Party (PAN)
West Java Electoral District IV
86,450 votes
3. Dede Yusuf Macan Effendi
Carried by the Democratic Party of
West Java Electoral District II
165,182 votes
4. Tommy Kurniawan
Carried by the Awakening Party Nation (PKB)
West Java Electoral District V
33,988 votes
5. Primus Yustisio
Carried by the National Mandate Party (PAN)
West Java Electoral District V
86,983 votes
6. Rieke Diah Pitaloka
Carried by the PDI Party
West Java electoral struggle VII
169,729 votes
7. Arzeti Bilbina
Carried by the National Awakening Party (PKB)
East Java Electoral District I
53,185 votes
8. Krisdayanti
Carried by PDI Perjuangan
East Java Electoral District V
132,131 votes
9. Rano Karno
Carried by PDI Perjuangan
Banten Electoral District III
274,294 Votes
10. Nurul Arifin
Carried by the Golkar Party
West Java Electoral District I
35,713 Votes
11. Farhan
Carried by the Nasdem Party
West Java Electoral District I
52,033 votes
12. Rachel Maryam Sayidina
Carried by Gerindra Party
Electoral District of West Java II
145,636 votes
13. Nico Siahaan
Carried by PDI Perjuangan
West Java Electoral District I
69,237 votes
14. Mulan Jameela
Carried by the Gerindra Party
West Java electoral district XI
13,793 votes
NEWS24XX.COM/CTR
---
---