The Story of the Residents Feeling the Eerie Out of Tens Kilogram of Gold Found in Klaten
Citra
Saturday, Aug 01, 2020 | 11:11 am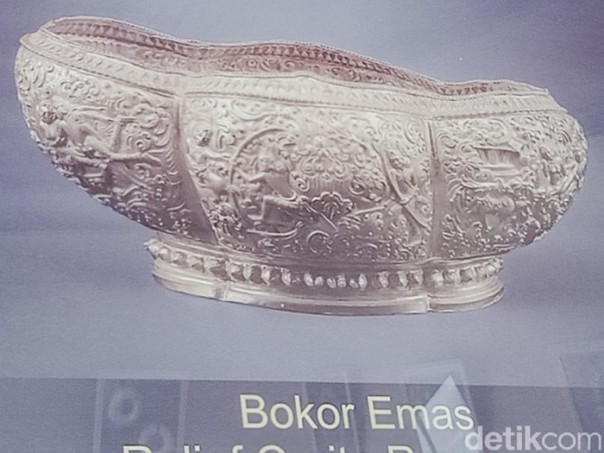 Photograph of one of the found objects in Wonoboyo Village, Klaten on display at Rumah Site
News24xx.com - The story of the discovery of a treasure trove of tens of kilograms of gold and silver jewelry in the village of Wonoboyo, Klaten 30 years ago is still interesting to review. A resident of the six inventors revealed that there was an unpleasant feeling from the findings that frightened him.
"Easily there is still a carrier (aura) of the goods. The air of that item is not tasty, maybe because it was made in ancient times and we did not dare," Widodo said when talking with AFP on Wednesday (29 July 2020).
Read more: Viral Story of an old woman in Indramayu who almost died as a result of being wrapped around and sprayed by a cobra


After discovering the treasure of tens of kilograms of gold one afternoon on October 17, 1990, Widodo and five of his friends who were digging the earth at that time did not even dare to bring home their found objects.
Even so, Widodo assessed the location of the treasure discovery was not a scary place and far from the impression of horror. The location was in the form of ordinary rice fields.
Read more: Alert! Just Because Of This Building Material, A Young Girl From England Has A Terrible Rare Cancer
"The land is flat but kinda ladhu sand may be due to a volcanic eruption. In the west, there has also been found whole teak glondhongan" continued Widodo.
Reported earlier, the treasure was discovered by Widodo along with five other people namely Wito Lakon, Hadi Sihono, Surip, Sumarno, and Sudadi.
---
---