Kaderismanto paired with Iyet Bustami
Monica
Saturday, Aug 01, 2020 | 03:47 pm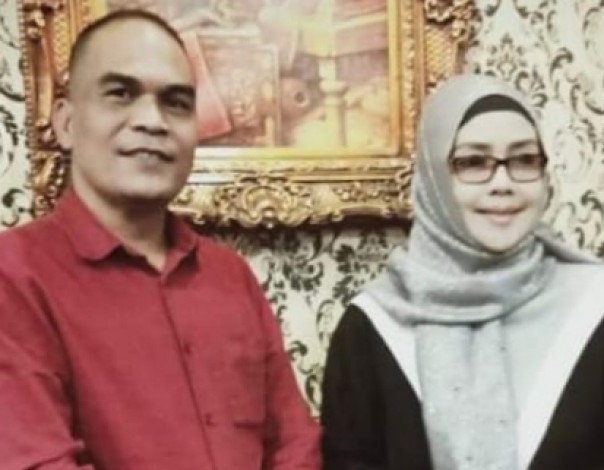 Kade and Iyet Bustami
News24xx.com - The Demokrasi Indonesia Party-Perjuangan of Struggle in Bengkalis Regency will carry Kaderismanto to advance the Election of Bengkalis Regional Head 2020, paired with Iyet Bustami who is also the son of Bengkalis Watan, "said Rahmad, on Saturday, August, 01 2020.
Read more: 10 Sacrificial Animal Tails, 750 Coupons distributed to the Community


"Insyaallah, I have the support of the Demokrasi Indonesia Party-Perjuangan of Struggle to advance in the Bengkalis Regional Election in pairs with Iyet Bustami," said Kaderismanto.
Read more: These two young men were detained in the Mandau Police Department
According to him, the figure of Iyet Bustami was very familiar in the Bengkalis Regency community. And that, Iyet Bustami immediately welcomed and will advance together in the Bengkalis Regional Head Election.
---
---