The Story of a Husband Killing His Wife and Persecuting His Children for Prohibited from Meeting Others
Citra
Saturday, Aug 01, 2020 | 03:09 pm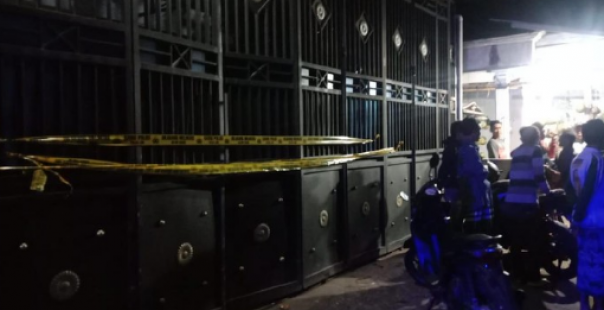 The scene of the incident
News24xx.com - A husband in Jombang has the heart to kill his wife using a machete. The perpetrators apparently worked in the United States (US) for the past 10 years.
This tragic event took place at the house of Safa'at (49) and Sri Istuning Ati (48) couples in Ngenden Hamlet, Rejoslamet Village, Mojowarno District, on Friday (31 July) around 10:00 am. Safa'at persecuted his wife using a machete.
Read more: Severe! A Woman in South Tangerang is Raped After Waking Up Then Terrorized From Instagram


As a result, Sri died with a gash in the neck. Not only that, but the father of four children also has the heart to persecute his second son, Noval Fitri Choirul Huda (19).
The victim was injured in the head. However, the injuries could not be ascertained due to the machete or beaten with a bottle.
The head of the local neighborhood association admitted not knowing exactly the tempest of the Safa'at and Sri households that triggered the murder in Jombang. Because both Safa'at and Sri's wish to confide in her had never been realized.
Read more: Chronology of Robbery Selling Money of IDR 170 Million in a Small Shop in Ciracas; 1.5-Year-Old Girl Had Been Become a Hostage
Previously the perpetrator had asked the Chairman of the Neighborhood Association to divorce his wife because the victim liked to forbid him from meeting other people.
Safa'at was safeguarded by the police after carrying out her violent actions. Now he is being questioned at the Jombang Police Headquarters, Jalan KH Wahid Hasyim.
---
---