Acclaimed fashion fantasist Kansai Yamamoto has died at age 76
Devi
Wednesday, Jul 29, 2020 | 12:40 am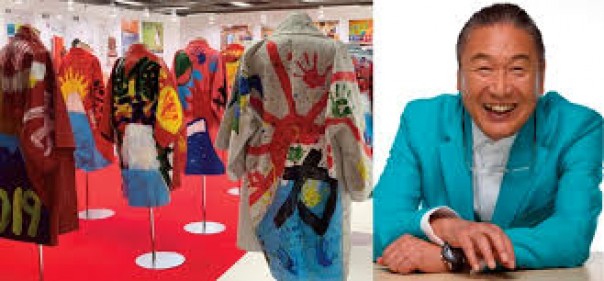 Acclaimed fashion fantasist Kansai Yamamoto has died at age 76
News24xx.com - Acclaimed fashion fantasist Kansai Yamamoto, known for his kaleidoscope couture and the avant-garde costumes he made for David Bowie, has died at age 76.
The cause was acute myeloid leukemia.
Among the influential Japanese designer's most famous pieces was the black PVC suit with balloon legs that he made for Bowie to wear during the early 70′s heyday of the musician's Ziggy Stardust alter ego.
Read more: Tragic! This Handsome Bolywood Actor Dies, Allegedly Suicide


Yamamoto developed leukemia in February but was determined to recover and come back with renewed energy, the company previously said. Unfortunately, his condition deteriorated, and he died last Tuesday, it confirmed Monday.
Yamamoto was born in Yokohama in 1944, a year before the city was firebombed during WWII.
He studied civil engineering before leaving the pursuit to dedicate himself to "radical" fashion and "self-realization," he said.
Yamamoto presented collections in Tokyo, New York, and Paris for nearly two decades and produced the "Kansai Super Show" and "Nippon Genki Project."
He later designed venues for the 2008 G-8 summit in northern Japan and won awards for his interior and exterior design of the Keisei Skyliner train connecting Tokyo and Narita International Airport.
---
---